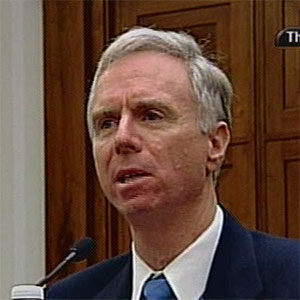 Dr. Robert Atlas
Director Emeritus
Atlantic Oceanographic and Meteorological Laboratory
Modeling and Simulation for Reducing the Risks Associated with Extreme Weather
The reduction of losses related to hurricanes and other extreme weather phenomena involves many complex aspects ranging from purely theoretical, observational, computational and numerical, to operational and decisional. A correct warning can lead to proper evacuation and damage mitigation, and produce immense benefits. However, over-warning can lead to substantial unnecessary costs, a reduction of confidence in warnings, and a lack of appropriate response. In this chain of information, the role played by scientific research is crucial. The National Oceanic and Atmospheric Administration (NOAA), in combination with the National Aeronautics and Space Administration (NASA), other agencies, and universities is contributing to these efforts through observational and theoretical research to better understand the processes associated with extreme weather. This includes model and data assimilation development, Observing System Experiments (OSE), and Observing System Simulation Experiments (OSSE) designed to ascertain the value of existing observing systems and the potential of new observing systems to improve weather prediction and theoretical understanding. We describe innovative research for developing advanced next-generation global and regional models to improve weather prediction, and the application of OSSEs to optimize the observing system.
Titan of Simulation Speakers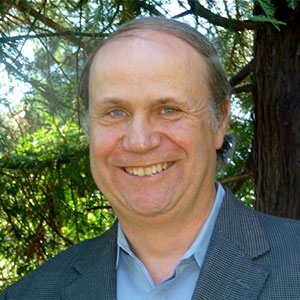 Peter Glynn
Thomas Ford Professor
Stanford University
Uncertainty and Risk: Simulation, Stochastics, and Statistics
Simulation has become the critical tool in understanding uncertainty in a wide range of disciplines. In this talk, we will discuss how simulation is influencing both stochastics and statistics, and also discuss insights for the simulation modeler that derive from these methodological areas. We will also talk about how the interactions between simulation, stochastics, and statistics are changing in light of advances in machine learning, increasing data volumes, and the growing availability of inexpensive parallel computing platforms.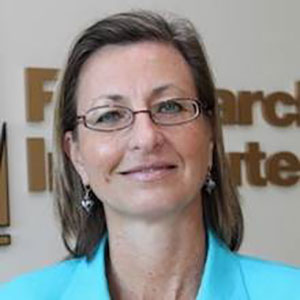 Dr. Margaret Loper
Chief Scientist, Information & Communications Laboratory
Chief Technology Officer, Center for the Development and Application of Internet of Things Technologies
Associate Director, GT Institute for Information Security & Privacy
Georgia Tech Research Institute
Simulation Trust in the Internet of Things
The urban environment is becoming increasingly more connected and complex. In the coming decades, we will be surrounded by billions of sensors, devices and machines, the Internet of Things (IoT). As the world becomes more connected, we will become dependent on machines and simulations to make decisions on our behalf.  When simulations use data from sensors, devices and machines (i.e., things) to make decisions, they need to learn how to trust that data as well as the things (and simulations) they are interacting with. As simulations become more commonplace in IoT and smart city applications, it is essential that decision makers are able to trust the simulations making decisions on their behalf. This talk is focused on simulation and model trust, including the fundamental principles concerning how trust is established, maintained and used in simulations and a theory behind their operations.
Dr. Mark W. Lukens
Senior Operations Research Analytics
Undersecretary of Defense Acquisition and Logistics
Department of Defense
Cyber Resiliency Wargame Series – Assessing Cyber Risk to Mission for Combat Commanders
Cyber resilience is typically examined in a stove piped fashion and not well integrated into systems development, operational planning and acquisition. Cyber resilience encompasses people, processes, technology and data, BUT technology is the typical focus of weapon system cyber assessments. Cyber resiliency requires a mission assessment of system vulnerabilities. However, two unique perspectives exist within the DoD that need to be integrated.
Combatant Commanders are focused on the \"so what\" for cyber and have concerns which include but are not limited to: Theater Network Operations, alignment of scheme of maneuver to dynamic Key Cyber Terrain, and a more complex challenge of synchronizing authorities, C2 and warfare integration to disrupt and defend Kill Chains that impact scheme of maneuver.
Acquisition focused commands (OSD and Services) must concern themselves with Weapon System Resilience (people, processes and tools), enhancing Cyber Vulnerability Assessments, and to support warfighting requirements they must gain a deep understanding of mission impacts. When assessing a system of systems architecture (such as GPS), the analysis must be rooted in systems engineering and address:
Critical nodes that affect mission performance
Prioritization of risk with a deeper understanding of threats, vulnerabilities and mission impact
Rank order prioritization of investments to exploit (or defend) critical nodes
To meet these challenges, traditional qualitative wargames and exercises can be enhanced with a combined approach of systems engineering analysis, threat awareness and M&S tools to provide a more discrete assessment of offensive cyber impacts and defensively oriented cyber resilience.
Sabine Herlitschka
Chief Executive Officer and Chief Technology Officer
Infineon Technologies Austria AG
A European View on Future Semiconductor Industry Needs for MASM
The Modeling and Analysis of Semiconductor Manufacturing (MASM) conference and related previous conferences have emerged from the Joint European Submicron Silicon Initiative (JESSI)/SEMATECH collaboration project in the late 90s of the last century. The Measurement and Improvement of Manufacturing Capacity (MIMAC) data sets, which also include a simulation model of an Infineon facility, served for decades as reliable simulation reference models with substantial complexity to test academic solutions for research questions coming from academia itself and from the industry. More than a thousand of peer-reviewed publications speak an impressive language on the academic and industry coverage of MASM. Discrete-event and agent based simulation have moved from the tool and factory level to the entire semiconductor supply chain and sometimes even beyond covering the domains of value chains containing semiconductors. However, at the heart remained semiconductor manufacturing and semiconductor development.
With \"Horizon 2020\" the European Commission has set up the largest international collaborative research & innovation program. ECSEL, the Initiative on \"Electronic Components and Systems for European Leadership\" is the joint strategic European approach building on the JESSI experiences. Projects under the ECSEL umbrella contribute to reaching the next level for semiconductor development, manufacturing and supply chain. In this talk, some first results of trend-setting projects will be discussed. In the long term, it is very likely that new technologies such as Big Data, semantic web, AI with Deep Learning will change the way how we develop and manufacture semiconductors. The question is: how and who? MASM has to play a crucial role on the way to answer this question. Clearly, the semiconductor industry and its related B2B World containing semiconductors have the capacity to lead this change, thus unlocking the broader innovation potential towards the B2C World.