INFORMS Healthcare Conference 2021
July 21-23, 2021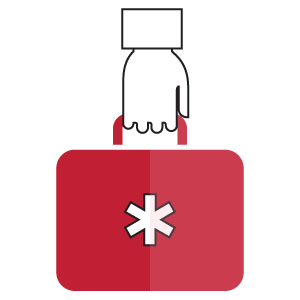 COVID-19's impact on the healthcare system has been both profound and complex, accelerating innovations in drug development, telemedicine, and other areas, while worsening systemic issues like unequal access to care.
In the midst of these seismic shifts, one thing is clearer than ever: analytics saves lives. 
The INFORMS Healthcare Conference 2021 will convene those on the frontlines — researchers, providers, public health officials, and leaders — to discuss: 
How O.R. and analytics are being used to understand and respond to COVID-19
Applying lessons learned from COVID-19 to prevent or address future crises
The development of innovative healthcare approaches that promote an equitable, proactive, and evidence‐based system
Alongside the sweeping changes ushered in by COVID-19, the concept of connected care is becoming a force for change in the industry. Connected care is the real‐time, electronic communication between and among patients, providers, and community support institutions which includes, but is not limited to, telehealth, remote patient monitoring, and safe, effective, coordinated and secure communication. As the American health care system moves toward more value‐based care, remote patient communication, in‐home health and disease monitoring will play an increasingly important role in patient services. Connected Care improves access to care, helps providers and patients avoid costly health care events, increases convenience, and empowers patients, their families and caregivers. Healthcare delivery must not only improve quality and control costs but also reach to the other determinants of health (social, environmental, behavioral), as its ultimate goal is advancing the health and well‐being of the individuals in the community.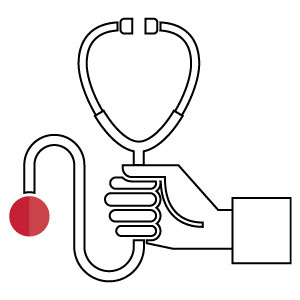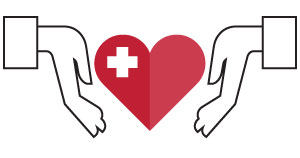 This premier healthcare conference will bring together sensing and digital communication technology developers, operational systems engineers, social‐behavioral scientists, and health services researchers, as well as practitioners and policy makers in various sectors of the health care industry to address these barriers and challenges.
Interested in learning more?
Sign up to receive email updates when new information becomes available.
Welcome Message from the Organizing Committee
Welcome to INFORMS Healthcare 2021!
Dear colleagues,
Despite rapidly developing technology, new data sources, and process advances, healthcare delivery in general remains reactive and hospital centered.  Further, many individuals have limited access to care and numerous disparities in health outcomes exist.  We welcome talented researchers and practitioners to INFORMS Healthcare 2021 to help accelerate the development and use of innovative approaches to transform healthcare to a system that is equitable, preventive, proactive, evidence‐based, and person‐centered.  The conference will serve as an outlet for state-of-the-art healthcare research in several areas, including:
Data Analytics
Medical Decision Making
Capacity and Supply Chain Management
Cost and Comparative Effectiveness
Health Policy
Healthcare Operations
Health Finance and Economics
In addition, all of us have faced a common threat – COVID-19, which has been a focus for many INFORMS researchers over the past year. This conference will also serve as a platform to inform leaders, providers, and public health officials to best respond to this and future crises.      
INFORMS Healthcare 2021 Organizing Committee
Robert Dittus and Paul Griffin, Conference Co-chairs
Nan Kong, Program Chair
Thank You to Our Sponsors