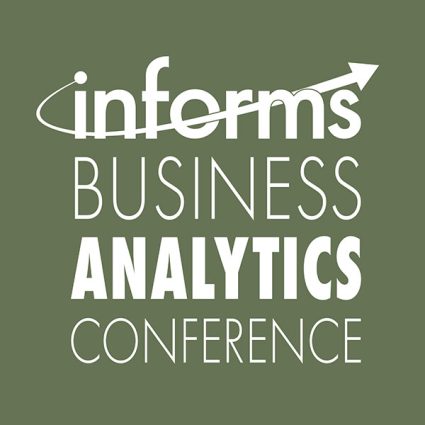 April 16-18, 2023
Aurora, CO
Join over 700 leading analytics, AI, ML, and data science professionals and industry experts in discovering new mathematical solutions to problems, networking strategies for advancing your career, and recognizing individual and team efforts within your field with most prestigious awards in analytics and operations research.
Photos from the 2022 Analytics Conference
"With its curated speakers, pertinent networking events, and award presentations, it's the best conference for learning and talking about operations research, analytics, and management science and meeting like-minded people."
-2022 Analytics Conference attendee
With a history that dates back to the tumultuous American Wild West, when it served as a cornerstone for the gold rush in the surrounding Rocky Mountains, today Aurora, just outside the capital of Denver, Colorado, marries its reputation as a popular outdoor adventure spot with a booming food and music scene, and is also home to the core industries of healthcare and financial services.
We invite you to join us in Aurora, April 16-18, 2023, to travel back in time to the frontier days of American history, while also looking ahead as we celebrate and explore the latest research and achievements in analytics at the 2023 INFORMS Business Analytics Conference.
Attendees will experience a full conference schedule featuring more than 150 presentations and panels by leading analytics professionals from around the world, as well as the opportunity to enjoy all that the incredible city of Aurora has to offer.
We hope to see you in Aurora in 2023!
What to Expect at #2023Analytics
Designed for analytics professionals and data scientists who want to empower organizations to make data-driven decisions, this conference provides access to more than 100 presentations and numerous networking opportunities with other leaders and experts who are using analytics, data science, AI, machine learning, mathematics, and other decision sciences to save lives, save money, and solve problems.
Unlike other conferences that focus on specific industries or software, the INFORMS Business Analytics Conference brings together insights and perspectives from a broad spectrum of organizations and celebrates the tremendous economic and social impacts of analytics through global competitions such as the world-renowned Franz Edelman Award, Daniel H. Wagner Prize, and the Innovative Applications in Analytics Award.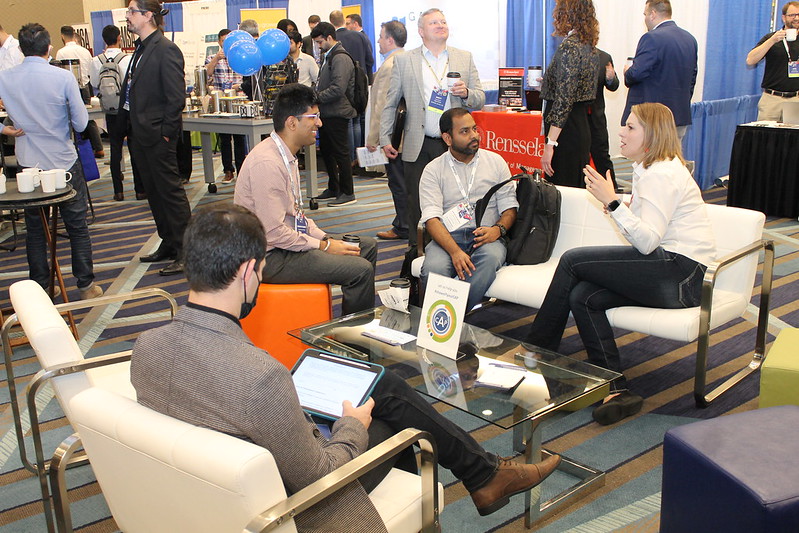 Day 1 Keynote Speaker: Analytics Today and Tomorrow: A Look at Modern Analytics and Future Trends
Hilary Mason
Co-Founder and CEO, Hidden Door Optimistic Technologist & Business Innovator
The INFORMS Roundtable addresses the needs of practitioners of OR/MS.
Day 2 Keynote Speaker: Why Upskilling is Key to Future-proofing Your Workforce: A CTO Perspective
Chris Tonas
Chief Technology Officer of Pluralsight
Sponsored Speaker
Why Attend #2023Analytics?
Help shape the future growth and global impact of analytics!
Join us for the 2023 INFORMS Business Analytics Conference, April 16-18, to connect with hundreds of  leading analytics professionals and industry leaders. We will explore the best practices and leading insights into groundbreaking applications, including healthcare, robotics and AI, data ethics, and the role of data science in the media and workplace.
Explore top analytics content from across the globe.
The conference features content from leading analytics professionals that share and showcase the top analytics applications that are saving lives, saving money, and solving problems. The Business Analytics Conference will be structured with tailored content for professionals at any stage of their career.
Grow your professional network at the 2023 INFORMS Business Analytics Conference!
In addition to cutting-edge analytics content, the Analytics Conference recognizes and prioritizes the need for quality "face-to-face" interactions, networking, and collaboration. Regardless of your career stage, the Business Analytics Conference will provide unique opportunities to interact with presenters, fellow attendees, and more, whether through live Q&A, break-out sessions, topic-focused discussions, or one-on-one conversations.
The past year has served as a reminder of the power of analytics in tackling our greatest problems, providing life-saving solutions that maximize resources and investments. Join a community of like-minded, dedicated professionals who have been inspired by these contributions to continue to grow the impact of analytics.
The Franz Edelman Competition attests to the contributions of operations research and analytics in both the for-profit and nonprofit sectors. Since its inception, cumulative benefits from Edelman finalist projects have topped $336 billion. Edelman finalist teams have improved organizational efficiency, increased profits, brought better products to consumers, helped foster peace negotiations, and saved lives. The purpose of the Franz Edelman Competition is to recognize and reward outstanding examples of operations research, management science, and advanced analytics in practice in the world.
Finalists will compete for the top prize in this "Super Bowl" of O.R. and business analytics practice, showcasing analytics projects that had major impacts on their client organizations.
Interested in learning more?
Sign up to receive email updates when new information becomes available.


Thank you to our Sponsors