Everybody's talking about "big data"...but few are talking about how you get from data-rich to decision-smart.
This INFORMS conference puts the focus on Big Data:
Getting from data discovery to return on investment and real business value

Bridging the gap between decision-makers, IT managers and analytics professionals
Expediting the journey from business problem to analytics solution
Selecting and using the right big data technologies
Keynotes
Big Data in Action: Applying Analytics to the Internet of Everything
Michael Svilar
Managing Director, Advanced Analytics, Accenture
In this Internet of Everything world, systems, devices and physical objects are "talking" to one another. There are upwards of a trillion connected and instrumented things: cars, appliances, cameras, roadways, pipelines…even pharmaceuticals and livestock. The talk will focus on how organizations can drive positive business outcomes in the connected world using big data analytics.
F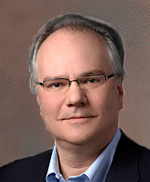 or over 30 years, Michael Svilar has run analytics projects across multiple industries including Retail, Communications, Financial Services, Automotive, Consumer Packaged Goods, and Electronics. His primary area of focus is applying analytics to marketing, merchandising and price promotions. He holds a patent in forecasting analytics, and has published on a variety of analytics topics. Svilar has been with Accenture for 14 years, and was a founding member of its Marketing Sciences practice. Most recently, he led the Marketing Analytics group in Accenture Interactive
---
Putting Big Data to Work
Bill Franks
Chief Analytics Officer, Teradata Corporation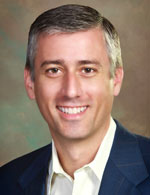 At Teradata and throughout his career, Bill Franks has focused on translating complex analytics into terms that business users can understand and then helping organizations implement the results effectively within their processes. His work has spanned clients in a variety of industries, ranging in size from Fortune 100 companies to small non-profit organizations. Franks is author of the book, Taming The Big Data Tidal Wave and an active speaker and blogger.
Power-packed conference with case studies and tutorials on topics like these:
Big data 101: how to navigate the big data ecosystem
Case studies and lessons-learned on real-world implementations
Building and managing data science teams
From scoping the problem to advanced analytics, visualization and supporting the decision process
Identifying, storing, searching, cleaning the data you have
Gaining insight from new data sources
Selecting the right big data technology from all the options out there
Critical issues like ethics and privacy requirements
Emerging technologies and trends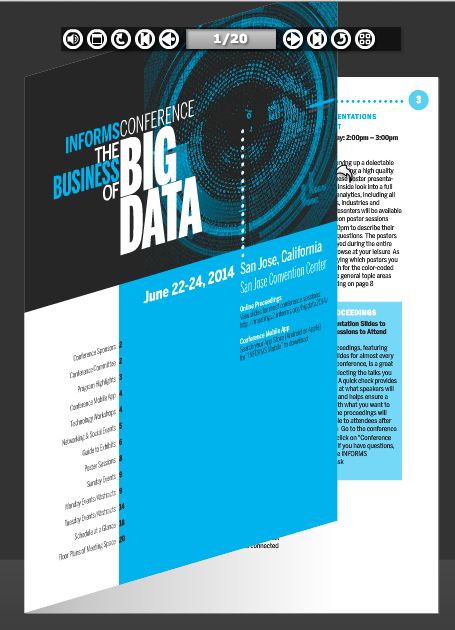 INFORMS Continuing Ed
Skills, tools and methods you can implement immediately in your work.
These two-day, in-person courses are also being held in San Jose.
Essential Practice Skills
for Analytics Professionals
June 20-21
Data Exploration & Visualization
June 25-26

More Information & Register


INFORMS CAP® Certification
Get certified, get noticed!
Exam offered on Sat., June 21 at 9:00 am before conference.
Bundled rate with conference available. All interested must apply and be accepted for certification exam first.

More information
Speakers from Top Organizations like These:
Teradata
IBM
LinkedIn
Nokia
SAS
Verizon Wireless
Bell Laboratories
US Census Bureau
Merck
Intel

JP Morgan
Booz Allen Hamilton
Kaiser Permanente
Kaggle
AMG
Alpine Data Labs
Koverse
UC Berkeley
Databricks

Preliminary Speaker List
WHO SHOULD ATTEND
Business managers
and decision-makers
IT managers and technologists
Analytics professionals

Important Dates
Leadership Sponsors


Corporate & University Sponsors