Top Speakers from Top Organizations
Cavan Capps
Chief DataWeb Systems at U.S. Census Bureau
In that role he is focusing on new Big Data sources for use in official statistics, best practice private sector processing techniques and software/hardware configurations that may be used to improve statistical processes and products. Previously, Mr. Capps initiated, designed and managed a multi-enterprise, fully distributed, statistical network called the DataWeb. The 'DataWeb' is a data library of networked statistical databases from all federal statistical data domains, with sophisticated visualization, descriptive analytics, data integration and dashboard construction tools. The DataWeb is the source of official API to Census data products.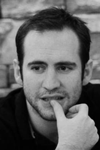 Aaron Cordova
CTO and co-founder of Koverse Inc.
Aaron Cordova is the CTO and co-founder of Koverse Inc. where he leads the development of powerful products on the cutting edge of big data processing technology. Aaron founded the Apache Accumulo project and has helped organizations in various industries build scalable data analysis capabilities. Aaron enjoys working in the space between art and science, appreciates beautiful data visualizations, skateboards, and dabbles in music production.

Kaushik Kunal Das
Senior Principal Data Scientist, Pivotal
Kaushik Kunal Das is Senior Principal Data Scientist with Pivotal. His job is to find data science problems and solve them using the Pivotal Big Data Platform. He leads a team of highly accomplished data scientists working in energy, telecommunications, retail and digital media. His speciality is creating novel data science techniques for the Internet of Things. He did his engineering studies in the Institute of Technology of the Banaras Hindu University and the University of California at Berkeley. Before his current position he has worked for more than 10 years in analytics software (Rapt, Demandtec, M-Factor), oil and gas and consulting (McKinsey).


Pinar Donmez
Student, Carnegie Mellon University, Microsoft Research
Her research and industry experience focuses on machine learning, big data analytics, and predictive modeling and its applications to user profiling, customer attrition prediction, sales forecasting, and so on. She has authored numerous prestigious conference and journal articles in machine learning and related fields. She has worked in data science roles in high tech companies focused in search (Y! Research), cloud computing (Salesforce) to mobile. Currently, she is the Chief Data Scientist at the cloud technology startup, Kabbage Inc., that provides working capital to small businesses via an online platform.

William Ford
Lead Data Scientist/Consultant Alpine Data Labs
Will Ford started his career more than a decade ago in the Biomedical Group at the Pittsburgh Supercomputing Center. He went on to earn a PhD in Computation and Neural Systems at Caltech before moving to the Bay Area. Will has worked in data science as an independent consultant, a consultant with a large firm and currently as the Lead Data Scientist at Alpine Data Labs. At Alpine, Will has led the scoping and execution of projects across several business verticals. His talk will focus on his experiences helping his clients recognize a quick return on their investments through lean startup methods.

Kevin Foster
Big Data Solutions Architect, IBM
Kevin Foster is a Big Data Solutions Architect at IBM's Silicon Valley Lab in San Jose, California. He has worked in the database and data software area for just over 30 years. In the first phase of his career, Kevin worked as a system integrator building custom applications for a number of major corporations. He began the next phase of his career working in a variety of roles in software product development, engineering management, technical marketing, and consulting. His current role is within IBM's Stampede organization helping companies get started with their own big data projects. Kevin has a Bachelor's degree in Mathematics from California State University Stanislaus and a Master's degree in Computer Science from Stanford University.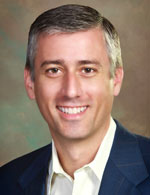 Bill Franks
Chief Analytics Officer for Teradata
Bill provides insight on trends in the analytics & big data space and helping clients understand how Teradata and its analytic partners can support their efforts. In addition, Bill is a faculty member of the International Institute for Analytics and the author of the book Taming The Big Data Tidal Wave (John Wiley & Sons, Inc., April, 2012). He is also an active speaker and blogger. Bill's focus has always been to help translate complex analytics into terms that business users can understand and to then help an organization implement the results effectively within their processes. His work has spanned clients in a variety of industries for companies ranging in size from Fortune 100 companies to small non-profit organizations.

Vikram Garlapati
Manager Solutions Architect, Amazon Web Services
Vikram has over seventeen years of professional software development experience, focusing in database systems, web and mobile applications. Vikram has worked with AWS for the past three years as a solution architect and manager supporting partner ecosystem. Vikram has architected and built large data warehouses and large data intensive applications. Currently, Vikram is managing a global team of solution architects supporting consulting partners located in North American, India and LATAM regions.

Anthony Goldbloom
Founder and CEO of Kaggle
In 2011 & 2012, Forbes Magazine named Anthony as one of the 30 under 30 in technology, in 2013 the MIT Tech Review named him one of top 35 innovators under the age of 35 and the University of Melbourne awarded him an Alumni of Distinction Award. He holds a first call honors degree in Econometrics from the University of Melbourne. Anthony has published in the The Economist and the Harvard Business Review.

Chris Hallenbeck
Global Vice President, HANA GTM SAP
Chris Hallenbeck leads SAP HANA's go to market globally. He has spent most of his career solving the big data technical problems of today and applying algorithms to solve tomorrow's business problems. Before coming to SAP, he was a Vice President of Products for DemandTec, one of the first SaaS-based big data analysis companies, led the technology consultants group for Siebel's Interactive Selling division, and was a data warehousing expert for Oracle.

Robert High
IBM Fellow, Vice President and Chief Technology Officer, Watson Group
He has overall responsibility for the Watson technical agenda and thought leadership in cognitive computing. He has published several white papers and video blogs on the role of Watson in the emerging era of cognitive computing. Rob has 37 years of programming experience and has worked with distributed, object-oriented, component-based transaction monitors for the last 21 years, including SOMObject Server, Component Broker, and most recently the WebSphere Application Server. Rob previously served as Chief Architect of the IBM SOA Foundation, and prior to that as Chief Architecture for the WebSphere foundation with architectural responsibility for the WebSphere Application Server and the related products integrated on that core runtime.
Joel Horwitz
Director of Products and Marketing
Joel is a leader in the Advanced Analytics space. As a Product Strategist and later the Director of Analytics for AVG Technologies, he leveraged Hadoop to analyze over 150 Million active users across PC, Mobile, and the Web using open source technologies. Later, he drove product innovation and growth at Datameer that resulted in the first Analytics App Market. Joel is now heading Product Strategy and Marketing for Alpine to bring Predictive Analytics and Machine Learning to the business.

Link Jaw
Intel Fellow, Intelligent Systems and Predictive Analytics , Intel Corporation
Focusing on analytics and predictive modeling for Intel Corporation. As part of the Internet-of-Things Solutions Group (ISG), he works to enhance edge-to-cloud compute solutions with an emphasis on data analytics and distributed intelligence; he also provides thought leadership in IoT architecture and data solutions. Law has 30 years of experience in applying modeling, simulation, and data analytics to control system design and predictive maintenance. He was the founder and CEO of Scientific Monitoring, Inc. which was acquired by Intel in 2012. His other industry experience includes Alliedsignal Aerospace, Link Flight Simulation, and FlightSafety Simulation Systems. Jaw holds a Ph. D. degree in Aeronautics & Astronautics from Stanford University and an M. S. degree in Aerospace Engineering from the University of Michigan.

Brian Keller
Lead Associate, Booz Allen Hamilton
Brian Keller is a data scientist at the consulting firm Booz Allen Hamilton. For the last 5 years, he has applied statistical and machine learning algorithms to make sense out of data and drive business decisions with applications across the US federal government and also the pharmaceutical industry. For the last three years, he has worked extensively with cloud computing technologies to scale analytics well beyond single machines. Brian completed his PhD from the University of Arizona in Systems and Industrial Engineering.

Paul Kent
Vice President, Big Data initiatives, SAS
Paul Kent spends his time between Customers, Partners and the Research & Development teams discussing, evangelizing and developing software at the confluence of big data and high performance computing. A datacenter rack full of current-generation 64bit x86 processors represents a very large aggregate memory space, thousands of threads and plentiful IO that can be harnessed to solve problems at a much larger scale than we have traditionally been accustomed to.
Paul was previously Vice President of the Platform R&D division at SAS and lead groups responsible for the SAS foundation and mid-tier technologies -- Teams that develop, maintain and test Base SAS®, as well as related data access, storage, management, presentation, connectivity and middleware software products. Paul joined SAS in 1984 and has contributed to the development of SAS software components including PROC SQL, TCP/IP connectivity, the Output Delivery System (ODS) and more recently the Inside-Database and High-Performance initiatives. A strong customer advocate, Paul is widely recognized within the SAS community for his active participation in the community and at local and international user conferences. Paul was educated at WITS in South Africa, graduating with a Bachelor of Commerce (with honors) followed by an almost complete MBA (interrupted to try an North American posting), and got his commercial introduction to using computers to make better business decisions in the gold division of Anglo American.

Colin Kessinger
Lecturer, Management Science, Stanford University
Lecturer of Management Science at Stanford University and has a solid track-record as a supply chain innovator and counselor to senior procurement, manufacturing, and marketing executives. Over his career his work has focused on applying quantitative techniques to risk management, supply chain flexibility, capacity planning, and strategic contract design. Colin has consulted extensively in the capital equipment, high technology, electronics, telecommunications, office equipment, baked goods and automotive sectors. He also co-founded Vivecon Corporation to commercialize a risk-management framework for managing demand and supply uncertainty. This framework was an outgrowth of his research as an Assistant Professor of Operations at the University of Michigan, where he focused on supply chain flexibility and contract design. As a result of this work, he holds several patents in the area of supply chain risk Management. Colin holds B.Sc. and M.Eng. degrees in Operations Research and Industrial Engineering from Cornell University, and a Ph.D. in Industrial Engineering and Engineering Management from Stanford University.

Diego Klabjan
Northwestern University, Department of Industrial Engineering and Management Sciences
Diego Klabjan is a professor at Northwestern University, Department of Industrial Engineering and Management Sciences. He is also Founding Director, Master of Science in Analytics. His expertise is focused on analytics with concentration on transportation, healthcare, supply chain management, and retail. Professor Klabjan has led projects with large companies such as FedEx Express, BNSF, General Motors, United Continental, and many others, and he is also assisting numerous start-ups with their analytics needs. He is also a founder of Opex Analytics LLC.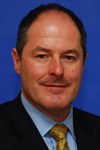 Juergen Klenk
Ph.D., PMP. Principal Scientist, Exponent's Health Sciences Center for Epidemiology and Computational Biology
A mathematician by training, Dr. Klenk has extensive experience in applying advanced analytics techniques to health outcomes research, health care quality, pharmacovigilance, compliance, disease surveillance, clinical trials modeling and simulation, and business process optimization. He has over 25 years of professional experience supporting the pharmaceutical, biotech, and health care provider industry, as well as government organizations such as the National Institutes of Health (NIH), Food and Drug Administration (FDA), Centers for Disease Control and Prevention (CDC), and Centers for Medicare and Medicaid Services (CMS). His work is focused on Big Data strategies, developing innovative analytic techniques, mathematical and statistical models, and simulations for data- driven analysis and decision support.


John Koch
Director, Scientific Information Architecture & Search at Merck
John started his career at Rosetta Inpharmatics in Seattle, Washington, helping pioneer some of the early advances in genomics research and has subsequently held roles of increasing responsibility at Merck Research Laboratories (MRL) leading Informatics programs. Currently, he leads an Informatics Team focused on Scientific Information Architecture & Search with specific focus on division-wide strategic initiatives aimed at developing and implementing data, information, and knowledge management solutions & operating models that promote effective and sustainable information architecture, stewardship, analytics and search.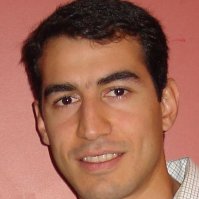 Behdad Masih
Quantitative Analyst, Google
Behdad Masih is a quantitative analyst at Google working in Operations Decision Support team. The team provides analytical support to infrastructure planning decisions. He has been leading analytical projects that focus on the deployment of storage and networking capacity; he recommends optimal resource deployment configurations by applying data mining and visualization techniques on large amount of sensory data. Before joining Google, Behdad worked as a scientist for Oracle Retail Consulting, where he worked on the implementation of analytical retail products for various fashion retailers. He has PhD in Industrial Engineering & Operations Research from The Pennsylvania State University.

Steven MIlls
Senior Associate, Booz Allen Hamilton
Steven Mills is a Senior Associate at Booz Allen Hamilton (NYSE: BAH) with expertise in Operations Research, Modeling and Simulation, and Data Science. At Booz Allen, Mills leads a team of data scientists in the firm's Strategic Innovation Group, working across the defense, health, and financial services markets to help clients solve their toughest challenges. This year Mills' team released The Field Guide to Data Science, designedto help organizations of all types and missions understand how to make use of data as a resource. Mills holds a BS from Frostburg State University in Wildlife and Fisheries Management and an MS in Operations Research and Forest Resource Management from Penn State University. He has been with Booz Allen Hamilton since 2009.

Anton Mobley
Data Scientist, Booz Allen Hamilton
Anton Mobley is a data scientist focused on developing network security models. He currently works for a leading healthcare organization. Anton has worked as a data scientist at Booz Allen Hamilton and as a remote sensing scientist at the Johns Hopkins Applied Physics Lab. Anton holds a M.S. in applied mathematics from Johns Hopkins University and a B.S. in electrical engineering from the University of Pittsburgh.
Thomas Olavson
Director of the Operations Decision Support, Google
Thomas Olavson is director of the Operations Decision Support group at Google. His team provides model-based decision support for Google's cloud infrastructure and supply chain planning. He was previously director of HP's Strategic Planning and Modeling team, an INFORMS Prize and Edelman Award winning team. Thomas received his Ph.D. in Management Science & Engineering from Stanford University.

Alan Papir
Software Engineer, Analytics Media Group
Alan has several years of experience in optimization, software development, and data science. At AMG, Alan has helped develop and test the TV media planning distributed optimization tool and has helped to scale their data store to efficiently be able to process and retrieve billions of records of TV programming and tuning data.
Before AMG, Alan was a data scientist at Booz Allen Hamilton for three years and worked on big data projects for a variety of commercial and government clients. Alan has a Bachelor's of Science in Operations Research from Columbia University and a Master's of Science in Computer Science from the College of William and Mary.

Aditya Rastogi
Senior Analytical Scientist, Revionics
Aditya Rastogi is a seasoned analytical professional and has over 12 years experience in retail merchandising and product lifecycle optimization. As a Senior Analytical Scientist at Revionics, he provides retailers with pricing insights and big data analytics. Prior to Revionics, Aditya worked as a Senior Analytics Manager at K2B Inc., where he led the Analytics team that designed and implemented the merchandising solutions ranging from forecasting, supply planning, assortment and price optimization. Aditya earned his MS in Industrial Engineering from Arizona State University and MBA in Finance from University of Kansas. He has authored multiple research publications and his master's thesis won a national award.
Anne G. Robinson
Director of Supply Chain Strategy and Analytics for Verizon Wireless
Anne is the Director of Supply Chain Strategy and Analytics for Verizon Wireless. Her team is responsible for leading strategic efforts across the Supply Chain organization, leveraging advanced analytics to implement processes and procedures that lead to improved product life cycle management, more efficient network equipment utilization, working capital optimization, and cost reduction. Prior to joining Verizon Wireless, Robinson spent several years with Cisco Systems where her responsibilities included managing advanced analytics, business intelligence, and performance management teams across the supply chain. She and her team were also responsible for evaluating and improving the distribution inventory network as well as establishing a statistical forecasting capability for predicting demand. As the driving force for many foundational and cross-functional process innovations, she helped establish Cisco's presence and recognition as a leader in business intelligence and analytics, including being inducted into the balanced scorecard hall of fame. A PhD in Industrial Engineering from Stanford University, Anne is the Past President of INFORMS. She is a popular industry speaker, has served on several advisory boards including the SAS Analytical Customer Advisory Board and was a topical editor for the Encyclopedia of Operations Research and Management Science. A frequent tweeter, you can follow Dr. Robinson @agrobins.

Shawn Scully
Director of Product, GraphLab
Shawn Scully is the Director of Product at GraphLab where he helps make it easy to build cool experiences with data. He is data geeky and loves inspired technologies, businesses, and gadgets. His technical background spans recommendation systems, business analytics, physics simulations, and energy. He holds a PhD in Materials Science from Stanford University and a BA in Physics from Cornell University.

Ion Stoica
Professor, EECS Department, University of California at Berkeley.
He received his PhD from Carnegie Mellon University in 2000. He does research on cloud computing and networked computer systems. Past work includes the Dynamic Packet State (DPS), Chord DHT, Internet Indirection Infrastructure (i3), declarative networks, replay-debugging, and multi-layer tracing in distributed systems. His current research focuses on resource management and scheduling for data centers, cluster computing frameworks, and network architectures. He is an ACM Fellow and has received numerous awards, including the SIGCOMM Test of Time Award (2011), and the ACM doctoral dissertation award (2001). In 2006, he co-founded Conviva, a startup to commercialize technologies for large scale video distribution, and in 2013, he co-founded Databricks a startup to commercialize technologies for Big Data processing.

Michael Svilar
Managing Director, Accenture Digital
As a managing director at Accenture Analytics, now part of Accenture Digital, Michael Svilar serves as the Delivery Lead and Capability Lead for Accenture Analytics. In these roles, Michael runs a group of more than 900 data scientists and analytics professionals globally. Michael oversees Accenture's network of Analytics Innovation Network, including our Advanced Analytics Innovation Centers in Athens, Barcelona, Dublin, Madrid and Singapore. Michael has been with Accenture for 14 years, and was a founding member of its Marketing Sciences practice. Most recently, Michael led the Marketing Analytics group in Accenture Interactive. For more than 30 years, Michael has run analytics projects across multiple industries including Retail, Communications, Financial Services, Automotive, Consumer Packaged Goods, and Electronics. His primary area of focus is applying analytics to marketing, merchandising and price promotions. He holds a patent in forecasting analytics, and has published on a variety of analytics topics. Michael has a BS in Economics from John Carroll University, an MA in Economics from Miami University, and a Ph.D. from the University of Maryland.

Toby Tennent
Postgraduate, Information Systems and Computational-Geography
Toby is geography postgraduate from the UK, where he focused on Geographical Information Systems and computational-geography. He has been with Nokia HERE for 12 years, where he has witnessed the introduction of digital-maps and location-based services into everyday life. His contribution to that industry has focused on the creation of road-traffic data and associated analytic products. Over recent years there has been an explosion in the availability of human-mobility positional data which has encouraged the adoption Big Data analytic techniques. He is currently focused on efforts to build out capabilities for the approaching highly-automated car revolution.

Marina Thottan
Director, Network Intelligence and Systems Research Group in Alcatel-Lucent – Bell Labs.
She joined Bell Labs Research in 1999, and has contributed to a wide variety of projects, including Online Gaming, Content Distribution, Routing protocols, Data over Optical networks, High Speed Router Design, Network Management and Anomaly Detection. Most recently she has been leading work on Optical SDN, Reliability of SDN networks and Smart Grid Communication Networks and Analytics. Her contributions were recognized by two Bell Labs Teamwork Awards. Marina received a Ph.D. in Electrical and Computer Engineering from Rensselaer in 2000. She has published over 50 papers in scientific journals, book chapters and conferences and holds several patents in the area of network management, interactive network applications, routing algorithms, data analytics and network architectures. She is co-author of a recent book "Communication Networks for Smart Grids: Making Smart Grids Real" and has also Co-edited a book on "Algorithms for Next Generation Networks". Marina is currently leading a smart grid project in the Netherlands and a Data Analytics project with EPB of Chattanooga. She and her team have also consulted with both domestic and international utilities on smart grid network transformation.
Jane Uyvova
Marketing, Analytics and Big Data, Teradata
Jane Uyvova has been with Teradata since 2009 working in a variety of technical roles in Marketing, Analytics and Big Data. She has implemented technologies from data warehousing to front-end visualization at many large customers across industries and has extensive experience in data science, business intelligence, systems integrations and enterprise software applications. Prior to Teradata, Jane was at SAP, Business Objects, Model N and UC Berkeley Center for Integrative Genomics. Jane holds a Bachelor of Science degree in Computer Science and Biology from San Jose State University.



Simon Zhang
Director, Business Analytics, LinkedIn Sr. Director, Business Analytics, LinkedIn
Simon Zhang leads the Business Analytics team at LinkedIn, a 60+ member team that includes data scientists, engineers, business analysts, BI developers and data analytics experts. This group supports all of LinkedIn's monetization efforts across business lines including Talent Solutions, Marketing Solutions, Sales Solutions and Premium Subscriptions. Zhang's team delivers innovative analytics solutions by converting big data into actionable insights, very importantly into data driven products to help Product, Marketing, Sales, Engineering, Trust & Safety, Customer Insights and Operations teams operate more effectively by leveraging unique LinkedIn data insights. These insights also allow the leadership team to make better decisions and enable product, marketing and sales teams to better understand and assist customers and specific prospects. One of the core concepts at LinkedIn Business Analytics is to conduct "end-to-end" analysis that connects business with the right tracking, data infrastructure, analysis, BI solutions, innovative modeling and machine learning techniques. Zhang also holds a M.D. and began his professional career as a neurosurgeon in China. After moving from medicine to IT, he served for several companies in their analytics teams including eBay, Petco and Epson. Zhang was named one of the top 10 innovative data scientists by Data Scientist Central in 2013.
Click on the tracks below for a list of abstracts
Keynote Presenters
Teradata Corp. – Bill Franks, Chief Analytics Officer
Accenture – Michael Svilar, Managing Director, Advanced Analytics