Healthcare in Ontario: Using Quantitative Decision Tools to Achieve Goals
Matthew Anderson
President and CEO
Ontario Health
About Matthew Anderson
Matthew Anderson is an experienced health care leader, team builder, and advocate for positive change. He is widely respected across Ontario's health care system for his intense focus on the needs and experiences of patients and caregivers. Before joining Ontario Health, Matthew was President and CEO of Lakeridge Health, one of the largest community hospital systems in the province. He spent over three years overseeing the operation of five hospitals with four emergency departments and more than 5,000 physicians and staff, working with community partners to build a regional system of care for families in the Durham Region.
Matthew has been working in health care since 1992, and he has risen quickly through the ranks. He became Chief Information Officer of University Health Network (UHN) in 1998, and a Vice President at UHN in 2000. In 2008, he was named CEO of the Toronto Central Local Health Integration Network and in 2010, became CEO of William Osler Health System.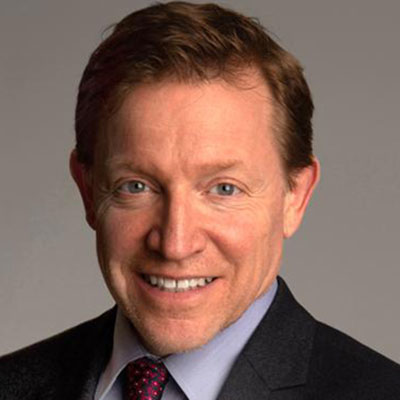 Got (Optimal) Milk?
Timothy Chan
Professor
University of Toronto
Human donor milk is considered the ideal nutrition for millions of infants that are born preterm each year. Donor milk is collected, processed, and distributed by milk banks. The macronutrient content of donor milk is directly linked to infant brain development and can vary substantially across donations, which is why multiple donations are typically pooled together to create a final product. Approximately half of all milk banks in North America do not have the resources to measure the macronutrient content of donor milk, which means pooling is done heuristically. We propose a data-driven framework combining machine learning and optimization to predict macronutrient content of deposits and then optimally combine them in pools, respectively. In collaboration with our partner milk bank, we collect a data set of milk to train our predictive models. We rigorously simulate milk bank practices to fine-tune our optimization models and evaluate operational scenarios such as changes in donation habits during the COVID-19 pandemic. Finally, we conduct a year-long trial implementation, where we observe the current nurse-led pooling practices followed by our intervention. Pools created by our approach meet clinical macronutrient targets between 31% to 76% more often than the baseline, while taking 67% less recipe creation time. This is the first paper in the broader blending literature that combines machine learning and optimization. We demonstrate that such pipelines are feasible to implement and can yield significant improvements over current practices. Our insights can guide practitioners in any application area seeking to implement machine learning and optimization-based decision-support.
About Timothy Chan
Timothy Chan is the Associate Vice President and Vice Provost, Strategic Initiatives of the University of Toronto, the Canada Research Chair in Novel Optimization and Analytics in Health, a professor in the department of Mechanical and Industrial Engineering, and a Senior Fellow of Massey College. His primary research interests are in operations research, optimization, and applied machine learning, with applications in healthcare, medicine, sustainability, and sports. He received his B.Sc. in applied bathematics from the University of British Columbia (2002), and his Ph.D. in operations research from the Massachusetts Institute of Technology (2007). Before coming to Toronto, he was an associate in the Chicago office of McKinsey and Company (2007-2009), a global management consulting firm. During that time, he advised leading companies in the fields of medical device technology, travel and hospitality, telecommunications, and energy on issues of strategy, organization, technology and operations.
The Application of Artificial Intelligence in Healthcare
Muhammad Mamdani, PharmD, MA, MPH
Vice President of Data Science and Advanced Analytics
Unity Health Toronto
Director
Temerty Faculty of Medicine Centre for Artificial Intelligence Research and Education in Medicine (T-CAIREM), University of Toronto 
While the application of artificial intelligence (AI) has transformed numerous sectors including retail, transportation, and hospitality, its application to health has been limited. The Toronto community is well positioned to advance AI research and application given its strengths in relevant disciplines such as medicine, allied health, computer science, mathematics, engineering, and statistics. This talk will provide an overview of the newly established Temerty Centre for Artificial Intelligence Research and Education in Medicine (T-CAIREM) of the University of Toronto and present examples of applied AI research and translation. A particular focus on AI translation will be provide attendees with a deeper appreciation of the complexity of AI applications in health.
About Muhammad Mamdani
Dr. Mamdani is Vice President of Data Science and Advanced Analytics at Unity Health Toronto and Director of the University of Toronto Temerty Faculty of Medicine Centre for Artificial Intelligence Research and Education in Medicine (T-CAIREM). Dr. Mamdani's team bridges advanced analytics including machine learning with clinical and management decision making to improve patient outcomes and hospital efficiency. Dr. Mamdani is also a professor in the Department of Medicine of the Temerty Faculty of Medicine, the Leslie Dan Faculty of Pharmacy, and the Institute of Health Policy, Management and Evaluation of the Dalla Lana Faculty of Public Health. He is also an adjunct senior scientist at the Institute for Clinical Evaluative Sciences (ICES) and a faculty affiliate of the Vector Institute. In 2010, Dr. Mamdani was named among Canada's Top 40 under 40. He has published over 500 studies in peer-reviewed medical journals. Dr. Mamdani obtained a Doctor of Pharmacy degree (PharmD) from the University of Michigan (Ann Arbor) and completed a fellowship in pharmacoeconomics and outcomes research at the Detroit Medical Center. During his fellowship, Dr. Mamdani obtained a Master of Arts degree in economics from Wayne State University in Detroit, Michigan with a concentration in econometric theory. He then completed a Master of Public Health degree from Harvard University with a concentration in quantitative methods.