Take advantage of these workshops for a hands on demonstration of the latest in the industry. All attendees are welcome to join during the scheduled time or on demand following the conference. Descriptions Below.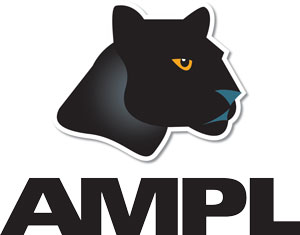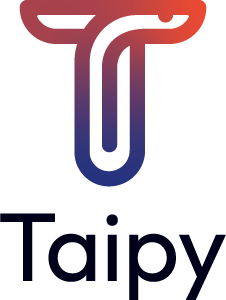 AVAIGA
The Next Generation Python Application Builder
Presented by: Martin Shell
Saturday, October 15, 4-6:30pm
This workshop will present an end-to-end view of Taipy, a Python framework for building production-grade web applications designed to bring the value of complex analytics to the end-user.  
Members of the OR community are typically trained in the theory and practice of developing and applying complex algorithms to the solution of organizational problems. Too frequently the results of these efforts are not used to their full potential.  The critical piece is the transformation of these models into applications that can be leveraged by business users.  The gap is frequently the challenge of collaboration between data scientists and IT professionals.
Taipy consists of two key components: Taipy GUI and Taipy Core.  Each of these is designed to contribute to the creation of high-performance highly responsive interactive applications with a minimum of coding, allowing data scientists to deliver applications for end-users, rather than raw algorithms.
This workshop will provide an overview of both components of Taipy, demonstrating the creation of a full application from start to finish. We will also present some examples of successful projects completed by customers.  Attendees with basic knowledge of Python will leave with the ability to build applications using the open source release of Taipy.

DecisionBrain
DB Gene: Bring your optimization model to the cloud, create dashboards and connect it with Tableau
Presented by: Patrice Oms and Issam Mazhoud
Saturday, October 15, 1-3:30pm
DB Gene is a development platform to easily customize and deploy cost-effective optimization solutions. It helps reduce development time and costs by over 70%.
It allows to quickly create and deploy optimization solutions for business users..

In this workshop, we will leverage a workforce optimization model and we will:
Deploy it on the cloud
Import data from excel and edit it in the web UI
Create an interactive and intuitive data visualization with out-of-the-box web user interface widgets
Run the model and manage several computation processes in parallel with the tasks server, on-premise, or in the Cloud.
Compare scenarios and do What-if Analysis
Create a business reporting dashboards using our new Tableau integration
DB Gene is based on state-of-the-art technologies, easy to find on the market, and allows you to quickly bootstrap an application and make the most of your optimization model.

FICO
Calling all OR Heroes: Learn How to Model and Deploy Solutions in 75% Less Time with FICO® Xpress Insight
Presented by: Jeff Day, Principal Consultant
Saturday, October 15, 4-6:30pm
Join our hands-on workshop to experience how FICO® Xpress Insight helps you read data in any format from any source, integrates with your own machine learning and solvers (or Xpress Solver), enables collaboration with business users, deploys decision support or automated solutions in the cloud or on premises —and does it all in 75% less time.
Get the overview of the great new features of FICO® Xpress Solver, Mosel, Workbench, and Insight
Learn how you can rapidly deploy Python models with FICO Xpress Insight
Discover the new View Designer, which reduces GUI development times from minutes to seconds
Experience real-world business examples in which developers integrate their own solver(s) with the powerful Xpress Insight platform
See how the flexible, free-to-use Xpress Mosel modeling and programming language allows you to make your solver available to thousands of other Mosel users
All attendees will receive a link to the complimentary FICO® Xpress Optimization Community License.

Frontline Systems Inc.
Saturday, October 15, 4-6:30pm
Details Coming Soon
KNIME
Data Science Life Cycle with KNIME
Presented by: Satoru Hayasaka and Aline Bessa
Saturday, October 15, 1-3:30pm
In this workshop, we will introduce KNIME Analytics Platform, an open-source tool for codeless data science. We will present an overview of how KNIME fits into the data science life cycle from data ingestion to model building. This will include a live demonstration of how to use KNIME. We will then present practical use cases of KNIME in various data science projects, such as text processing, time series analysis, and deep learning. We will also showcase deployment of workflows built in KNIME. No background in KNIME is required to follow the topics in this workshop.

Gurobi Optimization
Presented by: Zonghao Gu, CTO and Co-founder, Ed Klotz, Ph.D, Mathematical Optimization Specialist, Alison Cozad, Ph.D, Optimization Engineer, Lindsay Montanari, Academic Program Director
Saturday, October 15, 4-6:30pm
In this workshop, attendees will get a first look at our latest product release, Gurobi 10.0—including exciting performance improvements to Gurobi's core algorithms. We'll also highlight features that will make the model-building and solving process easier. To help your model building process, we will share our new Python packages and Gurobipy enhancements that incorporate machine learning into model formulations, improve the matrix API to align with NumPy conventions, and make it even easier to use Pandas with Gurobi. To make your solving process easier, we will show how we've enhanced parameter tuning tool and show a tool to identify the source of a model's numerical problems.
The workshop will also include a panel discussion, with optimization experts across academia, industries, and Gurobi, who will discuss the origins, veracity, and impact of current optimization myths, misconceptions, and imperfect understandings.
We'll also be presenting a live demo of the Burrito Optimization Game (BurritoOptimizationGame.com), the educational resource that introduces players to the power and capabilities of mathematical optimization.
Nextmv
Saturday, October 15, 4-6:30pm
Details Coming Soon
Optimization Direct
Saturday, October 15, 1-3:30pm
Details Coming Soon
University of Arkansas
Analytics in the Classroom: A Hands-on Approach
Presented by: Ron Freeze, Director of Enterprise Systems, Sam M. Walton College of Business 
Saturday, October 15, 4-6:30pm
The University of Arkansas would like to invite you to this workshop that will provide faculty participants with hands-on training in the SAS Viya analytics applications. These exercises focus on the use of data analytics and big data. The workshop will focus on connecting directly from SAS Viya to the Dillards data set that resides on the Teradata Intelliflex platform at the University of Arkansas. The data set used is updated weekly by Dillards and allows predictive analytics along with machine learning (and other analytic techniques) to be tested and validated in real time during the semester.   All materials and resources demonstrated at the workshop are available free of charge to the participants and the students in their courses.