The fully in-person 2022 Annual Meeting Career Fair is an ideal place to find a new member for your team! After last year's incredibly successful return to in-person recruiting, we are happy to provide another opportunity to match qualified candidates to top job positions. Our in-person Career Fair provides you with the opportunity to interview qualified industry and academic candidates in analytics, operations research, data science, AI, machine learning, and more.
Career Fair & Networking Day: Sunday, October 16, 11am–5pm
Interviews: Monday, October 17, and Tuesday, October 18, 8am–5pm
Indiana Convention Center | Indianapolis, Indiana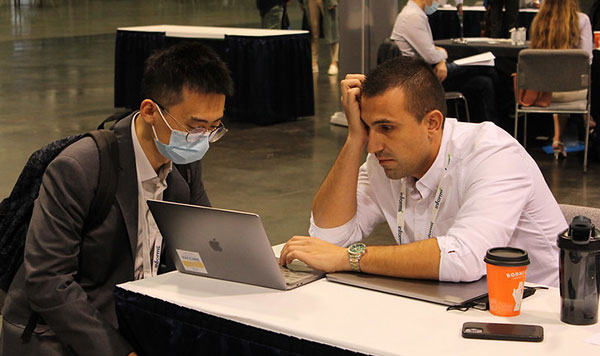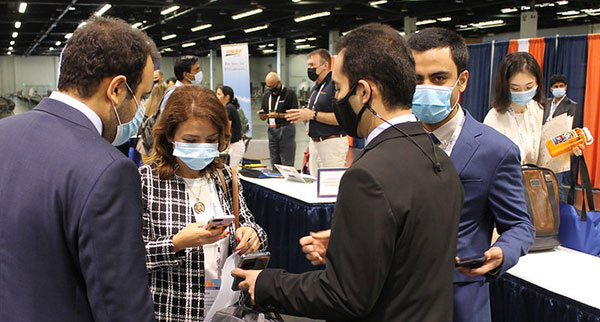 Career Fair Experience
Participation in the Annual Meeting Career Fair raises the visibility of your organization with meeting attendees and registered jobseekers. All Career Fair events are widely advertised, not only to the thousands of jobseekers already signed up in INFORMS Career Center, but also to thousands of professionals and students attending the meeting.
Employers participating in the 2022 Annual Meeting Career Fair will be able to:

Provide recruitment materials and display their brand in a fun and energetic setting
Schedule their own on-site interviews at reserved tables or private interview booths
Promote their organization and meet highly qualified, diverse candidates
Connect with jobseekers before the meeting
Use INFORMS Career Center scheduling tools to set interviews prior to the event or on-site
Employer Registration
All organizations must register in advance to take part in the Career Fair and can choose from a variety of package options. Upgraded packages can be augmented with additional recruitment options to include Career Center 60-Day Job Postings, 60-Day Resume Database Access, 60-Day Featured Employer, 60-Day Featured Job Listing, or INFORMS Career Spotlight E-newsletter.
Interested in registering for the INFORMS Career Fair, purchasing one of the Multiple Event Packages, or have questions?
Contact Robin at 571-353-6736 or robin.kidwell@naylor.com to get started. Robin is available by phone Monday–Friday from 9am–5pm EST.
Refunds/cancellations: Requests must be received in writing (email or fax). Any late cancellation after October 1, 2022, will not be eligible for a full refund, but organizations may have their registration fee applied to a future Career Fair. Post-event cancellations will receive no refunds.