WSC 2022 will offer site tours on Wednesday, December 14.
Registered attendees may select one of the following tours during registration. Bus service will be provided to/from the facility. Please note that each tour has a maximum number of attendees. Participants should begin gathering at 1:15pm and buses will leave at 1:30pm. All buses are scheduled to return to MBS by 5pm. The $20 additional fee is non-refundable and covers transportation to/from Marina Bay Sands to the facility. 

Advanced Remanufacturing and Technology Center (ARTC)
1:15-5pm
The Advanced Remanufacturing and Technology Centre (ARTC) is a contemporary platform built upon strong public-private partnerships to translate research to industry applications. It is led by the Agency for Science, Technology and Research (A*STAR), in partnership with the Nanyang Technological University, Singapore (NTU Singapore). ARTC has a membership consortium with over 90 members, ranging from global multinational corporations (MNCs), public agencies, small and medium enterprises (SMEs) to startups focusing on 5 core industry pillars – Aerospace, Land Transport, FMCG & E-commerce, MedTech and Energy. Focusing on advanced manufacturing and remanufacturing, ARTC serves to accelerate the transfer of innovation from applied research to industrial applications and solutions.
Maximum Participants: 25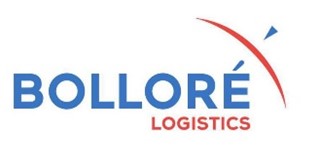 Bollore Logistics Innovation Center
1:30-5pm
A visit to the Bollore Logistics Innovation Centre that showcases their Innovation team's capabilities and projects on Warehouse digitalization, Robotics and Sustainability. A demonstration of the robotic arm for picking operations will be conducted. This will be followed up with a tour of the automated warehouse with multi-shuttle automated storage and retrieval system (ASRS). Please wear flat sole normal shoes as the visitors will be required to put on covers for shoes. No bags are allowed inside the warehouse.
Maximum Participants: 20  SOLD OUT

CMA CGM
1:45-4pm

A visit to the CMA CGM Fleet Centre that showcases their innovation team's capabilities and projects on smart fleet management. A 1-hour demonstration of the usage of big data and machine learning for smart fleet management will be conducted. Participants must bring a photo ID for registration.
Maximum Participants: 15  SOLD OUT

Singapore Institute of Manufacturing Technology – SIMTech
1:30-4:45pm
The Model Factory@SIMTech features an actual production environment that allows for experiential experimentation and learning of digitalisation technologies for Industry 4.0. Model Factory@SIMTech is part of the Manufacturing Control TowerTM (MCTTM) program, which focuses on technologies for business digital transformation.
From a research standpoint, Model Factory@SIMTech provides the ideal platform for the development of critical technologies such as Cyber-Physical Production Systems (CPPS) and flexible automation across the three layers of a manufacturing environment – Shopfloor, Enterprise and Supply Chain. This provides the essential platform for understanding the Sense & Response manufacturing paradigm, and the means to prototype new technologies, as a continuous learning journey for MCTTM.
From an industry viewpoint, Model Factory@SIMTech provides a platform for companies to learn, experiment and most importantly, co-create new technologies for next-generation factories. Next-generation manufacturing technologies will require skill sets that are multi-disciplinary and require continuous learning. Model Factory@SIMTech provides these critical learning and practice opportunities through SIMTech's proven Learn-Practise-Implement (LPI) model before actual implementation on-site.
Maximum Participants: 12  SOLD OUT
Cut-off to sign up for this tour is November 29. Additional information required from tour participants. Visitor's declaration for Safe Management Measure must be completed before the tour.