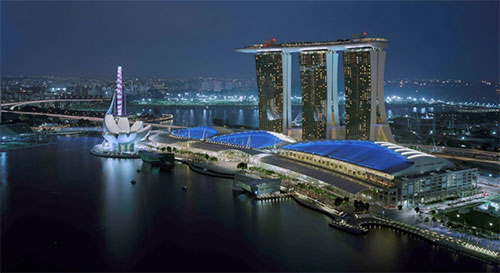 The 2022 Winter Simulation Conference is taking place at the Marina Bay Sands Hotel. The hotel is located at 10 Bayfront Avenue in the heart of Singapore's business and entertainment district. 
Marina Bay Sands is the leading business, leisure and entertainment destination in Asia. The vision was to build an integrated development that is timeless, and a landmark that possesses a distinct identity which distinguishes Singapore from other cities.
Located along the Marina Bay waterfront, the integrated resort features more than 2,500 hotel rooms and suites across its three cascading hotel towers, and an extraordinary rooftop Sands SkyPark with an Infinity Pool. It also boasts the best shopping mall in Asia, the largest nightclub in Singapore, world-class celebrity chef restaurants, a theatre and a Las Vegas-style casino. Business visitors will also enjoy the extensive Meetings, Incentives, Conventions and Exhibitions (MICE) facilities featuring state-of-the-art technology, highly flexible exhibition halls, and a convention center that can host over 45,000 delegates. Completing the line-up of attractions is ArtScience Museum at Marina Bay Sands, which plays host to permanent and marquee exhibitions.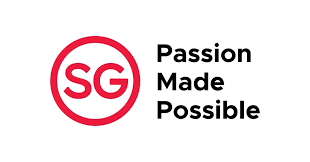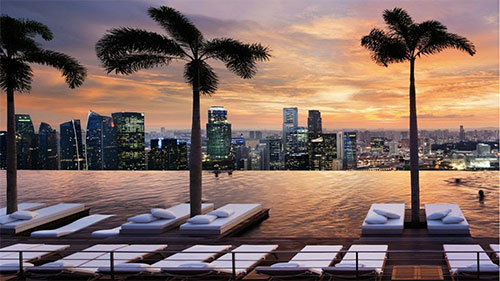 Hotel Reservations
WSC secured a limited number of reduced-rate rooms at the Marina Bay Sands.

The hotel room block is sold out as of 15 November. 
If you already made reservations, please contact Marina Bay Sands directly to make modifications to your reservation or to link two reservations together (i.e. rooms in the block and rooms outside of the block).  Please email: room.reservations@MarinaBaySands.com
Additional Hotels Nearby
If you are not able to book at room at MBS, please consider the following options:
Buyer Beware – Fraudulent Room Reservations
The only way to make reservations at the special conference rate in the WSC block is by using the link provided at registration. Please do not book with an outside booking agent. If someone contacts you via email or phone claiming to be the official WSC travel agent or WSC hotel room booking agent, please know that this is a scam and you should not use them. All reservations should be made on your own.
Official Airline

Singapore Airlines is the Official Airline for the 2022 Winter Simulation Conference and special discounts are offered on certain booking classes.
Please visit https://www.singaporeair.com/en_UK/sg/home#/book/bookflight and click "Apply promo code" and enter the promo code 'WSC2022' to arrive at this page below to complete your flight booking.