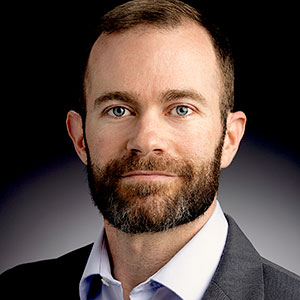 Paul Nicholas
Paul Nicholas
Chief Scientist at Johns Hopkins University Applied Physics Lab
Dr. Paul Nicholas works at the Johns Hopkins University Applied Physics Laboratory in Laurel, Maryland, where he is the Chief Scientist of the Decision Systems Group and an Assistant Program Manager. His research interests include applying combinatorial optimization, artificial intelligence, and machine learning to challenges in healthcare and national security. Prior to the Lab, Paul worked as an operations research analyst at the U.S. Marine Corps' analytic agency. He also serves in the U.S. Marine Corps Reserve, and completed several combat deployments while on active duty. Paul teaches graduate courses in optimization and analytics at Johns Hopkins University and George Mason University.
Operations Research in Support of the National COVID-19 Response
A salient feature of the COVID-19 pandemic is the vast volume and variety of data that have been collected and made available, far eclipsing that of any previous public health crisis. Raw data alone, however, does not answer questions: analysis is needed in order to transform data into useful and actionable insights for decision-makers. The Johns Hopkins University Applied Physics Laboratory (JHU/APL) is supporting the federal government during the National COVID-19 Response, including HHS, CDC, FEMA, and the White House. We will discuss how critical OR has been in providing timely, trusted information for decision making. This includes quick-turn analytics, detailed analytic products, deep-dive assessments, and the development and deployment of healthcare resource and epidemiological models. We will discuss lessons learned during the last two years of supporting the pandemic, and thoughts on how to further advance analytic techniques to provide faster, more accurate, and defensible analysis to support public health disaster response operations.