The Franz Edelman Competition attests to the contributions of operations research and analytics in both the for-profit and nonprofit sectors. Since its inception, cumulative benefits from Edelman finalist projects have topped $336 billion. Edelman finalist teams have improved organizational efficiency, increased profits, brought better products to consumers, helped foster peace negotiations, and saved lives. The purpose of the Franz Edelman Competition is to recognize and reward outstanding examples of operations research, management science, and advanced analytics in practice in the world.
Finalists will compete for the top prize in this "Super Bowl" of O.R. and business analytics practice, showcasing analytics projects that had major impacts on their client organizations. 
The competition takes place on Monday, April 4 and is open to all conference registrants. The Edelman Gala is in the evening of Monday, April 4.
A reprise of the winner's presentation will be given on Tuesday, April 5.
For other great presentations, visit our tracks page.
2022 Edelman O.R. and Analytics Projects
Alibaba
Alibaba, which aims to build the future infrastructure of commerce, has designed many multiplatform retail business models. These range from mobile apps to social networking to brick-and-mortars and more. Alibaba's merchandise covers general supplies to fresh produce. Each of these different channels and their products bring unique features regarding demand forecast, inventory management and recommendation systems. These challenges are being solved through a series of algorithms to align supply with demand. These algorithms have generated hundreds of millions of dollars of savings in shrinkage and inventory reductions and sustained revenue increase for Alibaba.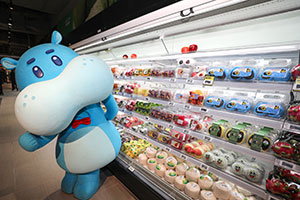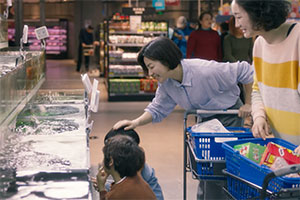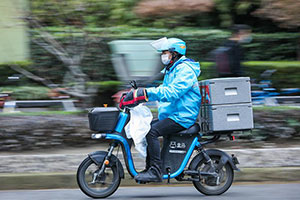 General Motors
General Motors (GM) is on a journey toward helping to create a world with zero emissions, zero crashes and zero congestion. Decisions on new product content, packaging and pricing are central to this goal and the GM customer experience. Vehicle Content Optimization (VCO) helps GM make these decisions while offering a full-line portfolio of vehicles that meet the vast diversity of customer needs and preferences. Developed entirely within GM, VCO combines advanced consumer market research, discrete choice models and novel optimization algorithms into a user-friendly, fully productionized system. Since being fully integrated into GM's Global Vehicle Development Process, VCO has been used on more than 85 new vehicle programs globally, enabling over $2 billion of profit in 2019 and 2020 alone.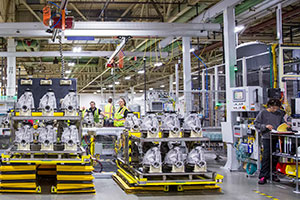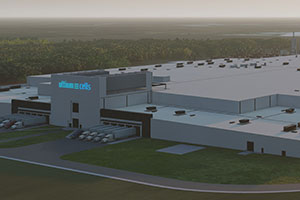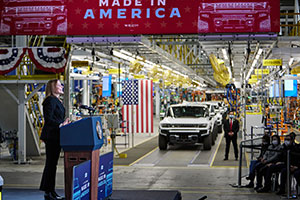 Gobierno de Chile
During the COVID-19 crisis, the Chilean Ministries of Health and Sciences partnered with the Instituto Sistemas Complejos de Ingeniería (ISCI) and telecom company Entel to develop innovative methodologies and tools that placed O.R. and analytics at the forefront of the battle against the pandemic. These innovations have been used in key decisions aspects that helped shape the strategy against the virus, including tools that shed light on the actual effects of lockdowns in different municipalities and over time; helped allocate limited intensive care capacity; allowed multiplying the testing capacity; provided on-the-ground strategies for active search of asymptomatic cases based on anonymized mobility data; and implemented a nationwide serology surveillance program that greatly influenced Chile's decision regarding booster doses and provided information to the world.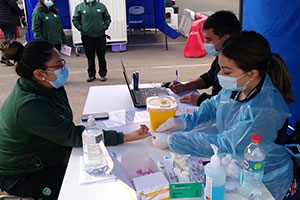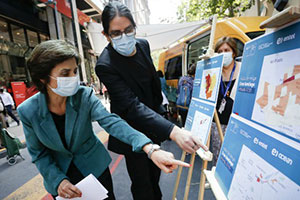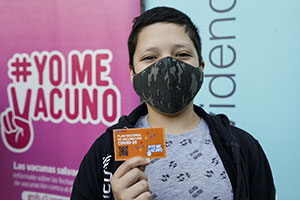 Janssen Pharmaceutical Companies of Johnson & Johnson (Janssen)
To accelerate the development of the Johnson & Johnson COVID-19 vaccine, the R&D Data Science team at Janssen worked with the Massachusetts Institute of Technology (MIT) to co-develop and refine a machine learning-based COVID-19 epidemiological disease spread model, building on MIT's DELPHI scenario analysis tool, capable of predicting future COVID-19 infection spread months in advance at a global level. This model enabled Johnson & Johnson to place its Phase 3 clinical trial sites in high-incidence areas with 90% accuracy. This resulted in Johnson & Johnson concluding a highly-diverse trial approximately six weeks ahead of its original timeline with extensive data on variants, paving the way for the U.S. Food and Drug Administration's Emergency Use Authorization of the first single-dose COVID-19 vaccine.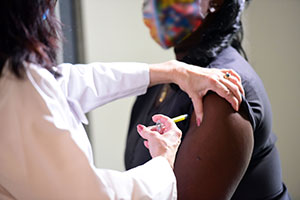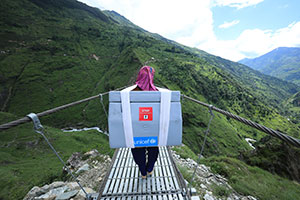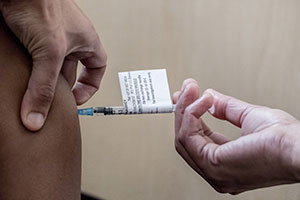 Merck Animal Health
Merck Animal Health offers veterinarians, farmers, pet owners and governments one of the widest ranges of veterinary pharmaceuticals, vaccines and health management solutions. After four years of collaboration where vision met opportunity, a portfolio of optimization and decision support applications were implemented that substantially improved biomanufacturing effectiveness. Biomanufacturing uses living organisms (i.e., viruses and bacteria) to grow active ingredients in vaccines and therapeuticals. This high-tech manufacturing process generates challenges not found in many other industries. Additionally, the high cost of equipment and labor-intensive nature of operations precluded the ability to just add capacity. Operations research was critical to meet these challenges. The initial implementation had a 30%-50% increase in the output of critical medicines in specific areas.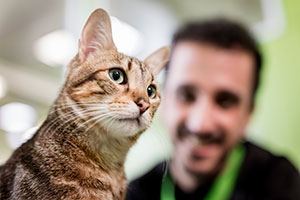 U.S. Census Bureau
The U.S. Census Bureau conducts the Decennial Census every 10 years as mandated in the U.S. Constitution. Prior to the 2020 Census, this was done with manual assignments. In 2020, optimization and machine learning techniques automated the scheduling, workload assignments and management of field data collection. MOJO, an operational control system based on these techniques, provided optimization of caseloads handled by enumerators through a geographic information system. The 2020 Census resolved 99.9% of all addresses in the nation and MOJO, via assignment optimization, provided a productivity increase of over 80%. The system was developed in collaboration with Princeton Consultants as well as others in the private sector and academia.