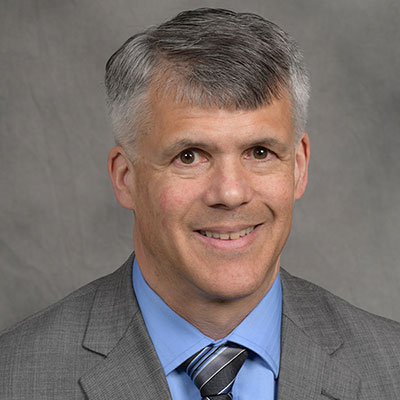 INFORMS Member since 1990
Erick D. Wikum
2022 General Chair
Analytics Consultant
Wikalytics, LLC
Dr. Erick D. Wikum has dedicated his nearly 30-year career to helping clients achieve superior results by making better, data-driven decisions. He is currently an analytics consultant for Wikalytics, LLC. Erick's previous work experience includes diverse technical and leadership roles and industry applications working for Tata Consultancy Services (TCS), IBM, Schneider, Norfolk Southern, and the U.S. Air Force. Erick earned M.S. and Ph.D. degrees in operations research from Georgia Tech and a B.S. in operations research and mathematics from the United States Air Force Academy. He is an active member of INFORMS, having recently served as president and Subdivisions Council representative of the Analytics Society. He is an associate editor of the INFORMS Journal on Applied Analytics. He has served on the organizing committee for the INFORMS Business Analytics Conference for a number of years and is general chair for the 2022 conference.
Zahir Balaporia, CAP
Independent Advisor
Nathaniel D. Bastian
Chief Data Scientist and Senior Research Scientist
Army Cyber Institute
Tudor Bodea
Analytics, Strategy & Execution Advisor


Alan Briggs, CAP
Senior Director and Data Scientist
Concurrent Technologies Corporation
Aaron Burciaga, CAP
Senior Practice Director
Amazon Web Services (AWS)
Erick Diaz Outten
Analytics Strategist
Novartis
Shaun Doheney, CAP
Senior Data and Analytics Strategy Advisor
Amazon Web Services (AWS)
Manish Garg
Senior Director, Data Science
WestRock Company
Jon Higbie
Chief Analytics Officer
DataPrime, Inc.
Mani Janakiram
Intel Corporation

Juan Jaramillo
Associate Professor 
Robert Willumstad School of Business, Adelphi University
James Mansfield
Health & Life Science Artificial Intelligence Division
Analytics for Living

Tarun Mohan Lal
Vice President, Analytics and Operations Excellence
Atrium Navicent Health
Hua Ni, CAP
Principal Data Scientist & Associate Partner
IBM
Pelin Pekgün
Associate Professor
Darla Moore School of Business, University of South Carolina
Jennifer Priestley
Associate Dean, The Graduate College 
Director, Analytics and Data Science Institute
Kennesaw State University
Nancy Pyron
Analytics, Strategic & Organizational Consultant
NMP Consulting, LLC
Les Servi
Chief Scientist
The MITRE Corporation
Zohar Strinka
Principal Consultant
Analytics Strategies LLC
Yan Xu
Director, Analytics R&D Division
SAS
Darin England
University of Minnesota

Fatma Gzara
University of Waterloo
Shrikant Jarugumilli
Bayer
Ed Pohl
University of Arkansas
Matthew Lanham, CAP
Purdue University

Alan Taber, CAP
Systems Engineer Senior Staff
Lockheed Martin