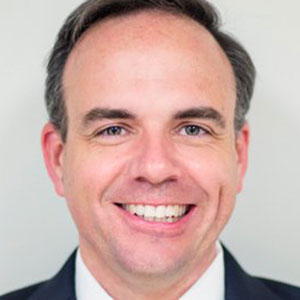 Damon Edmondson
Damon Edmondson
Chief of Analytics at Flock Specialty Finance
Damon W. Edmondson, with over 25 years of experience in finance and analytics, is FLOCK's chief business analyst, providing underwriting for new investments, borrower evaluation, business intelligence and valuation for M&A projects. During his time with FLOCK, the company has funded over 1,000 portfolios and evaluated over 10,000.
Prior to joining Flock Advisors in 2011, Damon served as SVP of Analytics at Eltman, Eltman and Cooper of New York. While there, he provided an exceptionally high success rate for both portfolio purchase and post purchase performance. Additionally, Damon developed predictive account level models increasing liquidation and efficiency of collections.
From 1997 to 2008, Damon held similar roles with Outsourcing Solutions, Inc. While at OSI, he developed cost tracking and business intelligence systems.
Damon is from the Atlanta area and earned his Bachelor of Arts from The Citadel. He and his wife have three sons. He enjoys tennis, hiking and kayaking. Damon is a volunteer with the Boy Scouts of America, holding multiple positions within the Organization.
Track: Machine Learning Applications in Marketing
Using Published BI to Bring Together External and Internal Clients to a Collaborative View of Performance
Flock has faced several challenges with its clients and investments. We needed a solution that allowed us to have a unified view of the performance of the over 1,000 individual investment deals across multiple clients. Further we needed to be able to drill down into the data to derive insights about the underlying consumers.
To do so, we embraced Power BI as a solution. Its ease of connection to both aggregated data as well as account level data enabled ups to build dashboards for each of our clients and projects, securing that data, and using that information to help improve performance. Further, we have used the account level data to mine for additional insights which have helped improve initial pricing. Finally, we were able to use the data to derive insights into consumer payments after the recent stimulus packages. By identifying the effects of those payments in 2020, and again quickly with the December 20-Jan 21 package, we helped our clients maximize returns with the follow on stimulus in March-April 21.