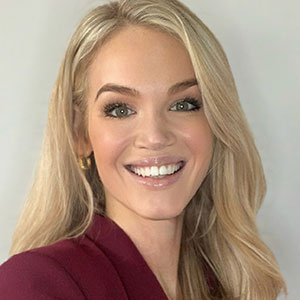 Emery Niemiec
Emery Niemiec
Director, Partners & Alliance at HealthVerity
As Director of Partnerships at HealthVerity, Emery Niemiec collaborates with best-in-class industry leaders to address some of our nation's most pressing public health concerns. Developing strategies that combine privacy-preserving record linkage and the largest interoperable real-world data ecosystem to drive analytics and track outcomes, Emery enables external partners to uncover enhanced insights into the patient journey. With extensive experience in care delivery, quality improvement, and federal health, she has led organizational and patient-centric data-driven transformations across various settings.
Prior to HealthVerity, Emery worked for Leidos where she led strategy for commercial health technology implementations and stood up the Customer Success program for the proprietary Platform as a Service that served both federal and commercial customers. Emery holds her B.Sc in Health Policy from The Pennsylvania State University and has been an advocate for health-care reform using real-world data to improve access to care, including co-authoring a legislative bill that led to multi-million dollar investments in community-based care.
Accurate, De-identified Patient Data: The Key to a Longitudinal Patient Journey
A data-rich longitudinal patient journey is key to research and development, commercialization and marketing in the world of life sciences and pharmaceuticals. But how does a comprehensive patient journey come to fruition? At its core is high-quality de-identified patient data, matched across myriad data sources in a HIPAA-compliant, privacy-protecting manner.
The traditional patient journey consists of many stops along the way: from a patient developing symptoms to seeking treatment, visiting a doctor or a hospital, picking up medication from the pharmacy, following up with a healthcare provider and more. All of these data points sit in different locations including electronic medical records (EMR), hospital "chargemaster" data, pharmacy claims, lab tests, payer claims and more. This wide scattering creates a fragmented picture of the patient due to a lack of interoperability amongst the data itself. HealthVerity solutions bring data to life in a way that's fully privacy-shielding (HIPAA-compliant), and interoperable. In this talk, HeathVerity will demonstrate how comprehensive de-identified patient level data is breaking down silos and fueling insight critical to our nation's public health.