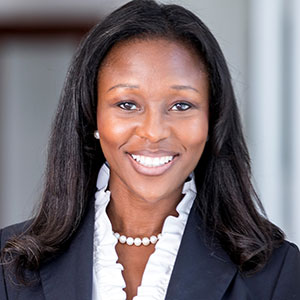 Kendra Taylor
Kendra Taylor
President & CEO at KEYfficiencies, Inc.
Dr. Taylor is an applied mathematician who has worked as an analytics consultant to executives in transportation, government, and wholesale trade sectors since 2002 when she worked on a consulting project for a consortium of executives of the top five pulp & paper companies. They sought an online business-to-business exchange during the "dot com boom."
Since then, she has completed over 40 consulting projects at leading firms: Booz Allen Hamilton, CH2M Hill, AECOM and KEYFFICIENCIES, Inc., which she founded in 2012.
While serving as the AECOM Transportation Business Unit Leader for the Gulf Coast, Dr. Taylor was responsible for business development, project management oversight, and staff development for the $32M business unit across four states, which covered all five modes of transportation infrastructure: Roads & Bridges, Public Transit, Airports, Ports, and Rail.
As an academic, she held an adjunct professor position in the Goizueta Business School of Emory University teaching data and decision analytics courses to MBA and BBA students. She currently holds an adjunct professor position in the University of Dayton College of Business teaching business analytics and statistics courses.
In 2017, she founded the iSeeMe Society, a nonprofit dedicated to teaching decision-making skills to teenagers in an effort to combat child trafficking in Atlanta, Georgia. She has published research on the impact of its curriculum and with the support of generous donors, led the development of a teen STEM camp.
Since 2017, she has served as Editor of the INFORMS Editor's Cut volume on Ending Human Trafficking with Analytics.
She holds a B.S. in mathematics from Hampton University, an M.S. and Ph.D. in industrial engineering from the Georgia Institute of Technology, and multiple certifications.
Track: Emerging Analytics
How Businesses Are Using Analytics to End Human Trafficking
Advanced Analytics, Artificial Intelligence, Blockchains, and Platforms are scaling up adoption and have significant potential to improve human well-being. In this session, we review how businesses are using technology to end human trafficking in supply chains and the benefits of doing so. Examples include Apple, Meta (Facebook), Diginex, Made in a Free World, and Forced Labor Risk Determination and Mitigation (FRDM).