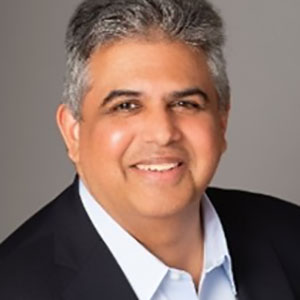 Ranjit Kumble
Ranjit Kumble
Vice President of Enterprise Data Science and Advanced Analytics at Pfizer
Ranjit Kumble is Vice President of Enterprise Data Science and Advanced Analytics at Pfizer. Ranjit's career has focused on the advancement of data science capabilities across the value chain and his tenure at Pfizer has included leadership roles in scientific, clinical and commercial analytics and analytic innovation. In addition to his responsibilities at Pfizer, Ranjit is Adjunct Faculty with the Applied Analytics program at Columbia University's School of Professional Studies. Prior to Pfizer, Ranjit worked as a management consultant at ZS Associates and was an NIH Research Fellow in Biophysics at the University of Pennsylvania. Ranjit holds a B.Sc. (Honors) degree in Chemistry from St. Stephen's College, Delhi, India and a Ph.D. in Physical Chemistry from Princeton University.
Responsible AI in Life Sciences and Healthcare
The increasing adoption and transformative impact of artificial intelligence at every step of the life science value chain requires responsible stewardship of algorithm development and deployment to guide fair, equitable and transparent outcomes. This presentation will provide a general overview across industries on the types of risks that are created in the training and deployment of AI models at scale, discuss mitigations that are necessary to ensure fairness and explainability, and highlight specific areas of relevance in life sciences and healthcare.