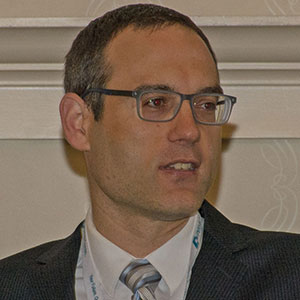 Shayne Kavanagh
Shayne Kavanagh
Senior Manager of Research at Government Finance Officers Association
Shayne is the Senior Manager of Research for GFOA and has been a leader in developing the practice and technique of long-term financial planning, policies, and probabilistic financial risk analysis for local government. He started GFOA's long-term financial planning and policy consulting offering in 2002 and has been working with governments on financial planning, policies, and risk assessment ever since. Shayne has worked with many local governments on financial planning and policies, including counties, cities, and school districts. Shayne is also the Chair of Government Finance Applications for ProbabilityManagement.org.
Track: Decision & Risk Analysis
The Changing Risk Profile for Public Sector and What to Do About It
We live in a VUCA world: volatile, uncertain, complex, ambiguous. Essential to managing risk in this environment is thinking probabilistically. In this session we'll cover the practical application of probabilistic thinking to government, including many real-life examples. Attendees will leave with an understanding of why we need probabilistic thinking, essential concepts in probabilistic thinking, examples how probabilistic thinking can be applied in local government, and access to an Excel-based tool that allows you to get started with probabilistic analysis at home.