Panel: Role of Analytics in Improving the Supply Chain Resiliency During Covid
Moderator: Mani Janakiram, Sr. Director Supply Chain Strategy & Analytics at Intel Corporation
Moderator: Les Servi, Chief Scientist at The MITRE Corporation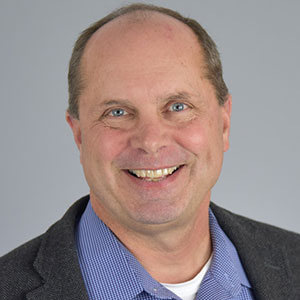 Chris Caplice
Panelist: Chris Caplice
Senior Research Scientist at MIT and Chief Scientist at DAT Solutions
Dr. Caplice is Chief Scientist for DAT Freight and Analytics. In this role, he pioneered the Benchmark Analysis truckload rate model that is used by hundreds of shippers and 3PLs comprising more than $50 billion in annual transportation spend. Additionally, he is a Senior Research Scientist at MIT and serves as the Executive Director for the MIT Center for Transportation & Logistics where he also founded and co-directs the MIT FreightLab. Chris received a Ph.D. from MIT in Transportation and Logistics Systems, a MSCE from the University of Texas at Austin, and a BSCE from the Virginia Military Institute (VMI).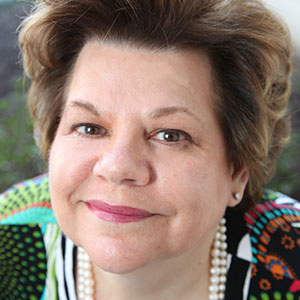 Lora Cecere
Panelist: Lora Cecere
Founder of Supply Chain Insights LLC
Lora Cecere (twitter ID @lcecere) is the Founder of Supply Chain Insights LLC, and is the author of the popular enterprise software blog Supply Chain Shaman is currently read by 21,000 supply chain professionals. She also writes as a LinkedIn Influencer and is a contributor to Forbes. She has written nine books.
With over twenty-two years as a research analyst, first with AMR Research, Altimeter Group, and Gartner Group and now as the Founder of Supply Chain Insights, Lora understands supply chain management. She has worked with over 600 companies on their supply chain strategy and is a frequent speaker on the evolution of supply chain processes and technologies. She has a Bachelor's degree in Chemical Engineering from the University of Tennessee and an MBA from The Wharton School of Business.
Adrienne Palermo
Panelist: Adrienne Palermo
Senior Director of North America Oral Care Supply Network Operations at Procter & Gamble
Adrienne Palermo, Senior Director of North America Oral Care Supply Network Operations for Procter & Gamble, is a seasoned Supply Chain Leader. Ms. Palermo has experience across multiple CPG businesses and Supply Chain domain across her 20+ years experience. Ms. Palermo has been a key global leader in Procter and Gamble's supply chain demand and planning digital transformation recognized by Gartner's Supply Chain Master designation for the last seven years. Ms. Palermo was recognized by Supply and Demand Chain Executive as a 2019 Inaugural Woman of the Year for her leadership of Procter and Gamble's Global Supply Chain Citizen Developer Digital Fluency program to create over 500 global supply chain professionals digital upskilling to create digital solutions in days for the most critical business opportunities.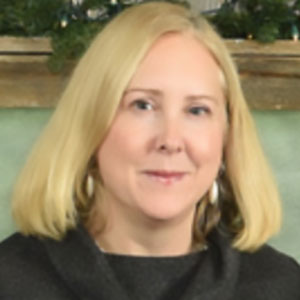 Anne Robinson
Panelist: Anne Robinson
Chief Strategy Officer at Kinaxis
As Chief Strategy Officer, Anne is responsible for advancing Kinaxis strategic development to add continued value to customers. Her team delivers the strategic roadmap, extensive thought leadership, as well as internal communications and change management. Recognized in analytics and digital transformation, Dr. Robinson has extensive experience managing supply chains for global organizations. At Verizon, she was responsible for the strategic vision of the global supply chains, driving excellence through analytics and process innovation. Previously, Anne managed analytics and business performance teams for Cisco's supply chain. Dr. Robinson is a past president of INFORMS, seasoned industry speaker, and recipient of the 2020 Starr Excellence in Production and Operations Management Practice Award. In 2021, she joined the Creative Destruction Lab as a Supply Chain Mentor. Anne has a BScH from Acadia University, MASc from the University of Waterloo and MSc and PhD from Stanford University.