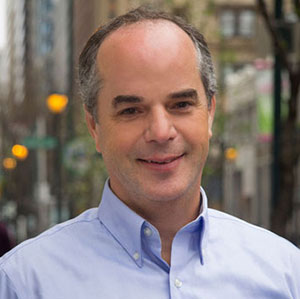 Alan Kosansky
Alan Kosansky
President at Profit Point, Inc.
Dr. Alan Kosansky is co-founder and president of Profit Point Inc. Alan has pioneered the application of advanced analytic techniques to transportation procurement, dynamic scheduling, supply chain management and financial optimization. Alan has spent the last 30 years delivering technology solutions that are practical and effective. He combines deep insight into state-of-the-art optimization technology with extensive experience working with a diverse group of clients ranging from Fortune 100 companies to small startups. His work is used daily by companies large and small to reduce costs, maximize profits and smooth complicated process flows. Alan received his Doctorate in Applied Mathematics from The Johns Hopkins University. When not working with customers, Alan spends his time helping to develop the growing field of philanthropic micro-finance, studying zohar, playing bridge and enjoying the ocean.
In addition to the talk below, Alan Kosansky will also be a panelist in Panel: Perspectives on Analytics Leadership
Track: Analytics Leadership
How to Have an Outsized Impact on Businesses Decision Making
From leading approximately one hundred projects over 30 years, patterns for success that generate enormous savings and improve business efficiencies become very clear. In almost all of these cases, key partners within the client organization become local "heroes" and enhance their standing within their organization. Alan will share insights on the guiding philosophies that have been the foundation for success and specific approaches that have consistently worked well.