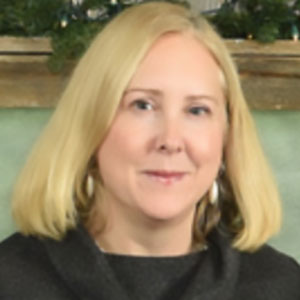 Anne Robinson
Anne Robinson
Chief Strategy Officer at Kinaxis
As Chief Strategy Officer, Anne is responsible for advancing Kinaxis strategic development to add continued value to customers. Her team delivers the strategic roadmap, extensive thought leadership, as well as internal communications and change management. Recognized in analytics and digital transformation, Dr. Robinson has extensive experience managing supply chains for global organizations. At Verizon, she was responsible for the strategic vision of the global supply chains, driving excellence through analytics and process innovation. Previously, Anne managed analytics and business performance teams for Cisco's supply chain. Dr. Robinson is a past president of INFORMS, seasoned industry speaker, and recipient of the 2020 Starr Excellence in Production and Operations Management Practice Award. In 2021, she joined the Creative Destruction Lab as a Supply Chain Mentor. Anne has a BScH from Acadia University, MASc from the University of Waterloo and MSc and PhD from Stanford University. 
In addition to the talk below, Anne Robinson will also be a panelist in Panel: Role of Analytics in Improving the Supply Chain Resiliency During Covid
AI/ML and OR -a Complementary Couple to Power Supply Chains with Intelligent Agility
AI/ML may be trending, but its possibilities are real, and especially when combined with operations research the benefits can be far more than just alphabet soup. Legacy methods and approaches can be slow, rigid, or leave money on the table, so it is critical to choose the right math for the right problem at the right time. Supply chains increasingly face combinatorial challenges, but hybridizing AI/ML and OR can provide a more powerful approach, drawing on the strengths of multiple methods. Supply chains must respond quickly to maintain a competitive advantage, so combining these approaches can provide intelligent agility. This talk will illustrate with use cases from a variety of industries.