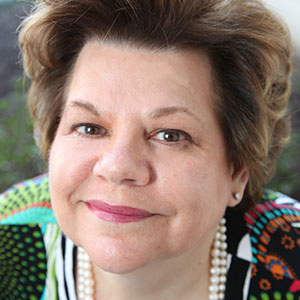 Lora Cecere
Lora Cecere
Founder of Supply Chain Insights LLC
Lora Cecere (twitter ID @lcecere) is the Founder of Supply Chain Insights LLC, and is the author of the popular enterprise software blog Supply Chain Shaman is currently read by 21,000 supply chain professionals. She also writes as a LinkedIn Influencer and is a contributor to Forbes. She has written nine books. 
With over twenty-two years as a research analyst, first with AMR Research, Altimeter Group, and Gartner Group and now as the Founder of Supply Chain Insights, Lora understands supply chain management. She has worked with over 600 companies on their supply chain strategy and is a frequent speaker on the evolution of supply chain processes and technologies. She has a Bachelor's degree in Chemical Engineering from the University of Tennessee and an MBA from The Wharton School of Business.
In addition to the talk below, Lora Cecere will also be a panelist in Panel: Role of Analytics in Improving the Supply Chain Resiliency During Covid
Building Outside-in Supply Chain Processes
New analytics techniques make the use of outside-in signals in the supply chain possible, but to build outside-in processes that sense and then drive an intelligent response requires learning from the past to unlearn to rethink the use of analytics in supply chain decision making. In this presentation, Lora Cecere, Founder of Supply Chain Insights will share how using outside-in data reduces process, data, and demand latency to improve value.