Attending your first INFORMS Business Analytics Conference? Looking for what to see and do during your conference downtime? Check out helpful videos with advice for first time attendees, as well as first-hand insight on fun and interesting activities in the Aurora/Denver area featuring Norm Reitter, VP & Treasurer, INFORMS Rocky Mountain Chapter.
Local transportation to Gaylord Rockies Resort from Denver International Airport
Denver International Airport is located 8.8 miles from the Gaylord Rockies Resort & Convention Center. 
Ground Transportation 
Please note: The Gaylord Rockies Resort does not provide a shuttle from the airport to the hotel. Participants will need to secure their own airport transfers.
Taxis. Taxicabs pick-up and drop-off from Jeppesen Terminal, Level 5, Island 1, outside Doors 505, 507 and 511 (Terminal East), and Doors 506, 510 and 512 (Terminal West).
Ride Apps. Ride apps like Lyft and Uber offer pickup and drop-off transportation service for passengers at Denver International Airport.
RIDE APP PICKUP LOCATION – LEVEL 5, ISLAND 5:
Passengers who have requested rides through Lyft or Uber apps should follow signs for ground transportation, then exit the terminal through doors 506-510 (west side) and 507-511 (east side) on Level 5 near baggage claim and proceed to Island 5 to meet your driver.
Customers using a ride app service may only be picked up in the designated area of Level 5. Find the Ride App Pickup Area on this interactive map.
RIDE APP DROP-OFF LOCATION – LEVEL 5, CURBSIDE:
Passengers arriving at the airport via a ride app service will be dropped off at their specified airline location on Level 5, east and west.
Customers using a ride app service may only be dropped off at this location on Level 5.
HELPFUL TIPS
Wait to request your ride until after you've claimed your luggage at baggage claim or have arrived on Level 5.
Please use the designated crosswalks to access Island 5 and be aware of vehicle traffic in the area.
Ride app drivers are not allowed to solicit customers and payment is made in the mobile app.
Rides may only be requested through the mobile apps.
Before you get into a ride app vehicle, make sure the license plate, car make and model, and driver name match what appears in the app.
Commuter train. The A Line Commuter Train offers transportation between the airport and the 61st & Peña Station (continuing on to Union Station in downtown Denver). Board the train at the Denver Airport Station on Level 1 of the airport. Gaylord Rockies offers a complimentary shuttle from the 61st & Peña Station (Hours of operation are subject to change so please contact the resort for the most current details.)
For more ground transportation options, visit: www.flydenver.com.
Presenters: AV, bring your laptop, courtesy to speakers
Computer projectors will be available in every technical session room. You must bring your own laptop (or plan to share with another presenter) and AC power adapter. If you have a Mac, don't forget your own adapter. Technical assistance will be available for any AV problems.
During sessions, please silence all cell phones and other mobile devices. Also note that the use of camera and recording devices is prohibited unless you have received prior permission from the speaker.
Check-in and Registration
Conference check-in, including badge pick-up for attendees, speakers, VIPs, and guests, and a full-service registration desk are located in the Adams Foyer (between the Adams Ballroom and Cottonwood rooms) on Sunday 7am-5pm, Monday 7am-5pm, and Tuesday 7am-5pm.
If you are already registered, you'll only need to print out your badge and pick up your conference materials. Please go to the "Conference Check-in" kiosks (also in the Adams Foyer) near registration. You will be required to enter your last name to check in. Once you have confirmed your registration, your badge will print out. Please proceed to the adjoining table to pick up your remaining conference materials.
Badges are required for technical sessions and all meeting events. All attendees, including speakers and session chairs, must register and pay the registration fee. Lost badges can be replaced at the Registration desk for a nominal fee.
Download the "INFORMS Meetings" mobile app
Note: The 2023 INFORMS Business Analytics Conference event will be available to access in the mobile app on or around April 3. Registered participants will receive an automated email once the event is available in the mobile app.
Download the INFORMS App here: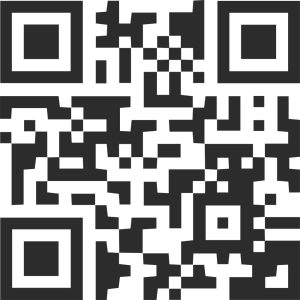 The conference schedule, presentation and exhibit details, and maps can be found on this mobile app. To download, visit the Apple Store or Google Play Store and search for "Engagefully." Once installed, open the app and search for "INFORMS."
To access the Business Analytics event in the app, click on Conferences, select Upcoming, then select the 2023 INFORMS Business Analytics Conference.
When you view the conference schedule, browse through presentations and events or search for specific speakers/keywords. As you find events/presentations that interest you, click on the checked calendar icon to add it to your schedule.
What's new this year!
Analytics Certification Track. An Analytics Certification Track brought to you by the Certified Analytics Professional (CAP) program, will provide sessions for all levels to explore the benefits of professional certification.
Track Topics. Fresh, new tracks, including: Accounting & Financial Services, Behavioral Analytics, Cloud Data, defense, Government, Industry & Academia Integration, Manufacturing, Marketing, Platforms & SaaS, Retail, and Travel & Hospitality.
Responsible Data Science Workshop. This workshop will introduce a formal process, the Responsible Data Science Framework, to help protect against unwitting discriminatory artificial intelligence behaviors. Pre-registration is required.
Executive-level Speakers. Special executive-focused sessions targeted to leadership-level attendees. These special sessions are presented in the first two time slots each day (marked as "Executive" on the meeting website). All interested attendees are welcome to join these special talks.
Executive Insights. Invite-only sessions held each day, in which C-level and senior VP attendees will have the opportunity to network, hear from distinguished INFORMS members, review INFORMS strategic plans for the CAP, and hear from two special speakers.
Conference photos
View conference photos updated throughout the Conference in one of three places: the photo section in the mobile app, the conference homepage, or directly on the INFORMS Flickr album. Share your own conference pictures with us on Twitter and Instagram using #2023analytics.
Vendor technology workshops on Sunday
11am-4:45pm
Various locations
There are 12 technology companies offering workshops on Sunday, at no additional cost to conference registrants. If you haven't signed up yet and would like to attend, come by the INFORMS Information desk to see if space is still available. Companies and details can be found here.
Conference exhibitors
Sunday Welcome Reception, 7-8:30pm
Monday, 9am-4:30pm
Tuesday, 9am-3:45pm
Adams Ballroom A
Visit 23 software company and institution exhibitors in the Exhibit Hall. View a full list of exhibitors and hours here.
Conference meals
Continental breakfast and lunch will be provided on Monday and Tuesday in Adams BCD.
Poster sessions
Monday and Tuesday, 2:45-3:35pm
Adams Ballroom A
Don't miss this competitive analytics poster competition among practitioners and students, offering an inside look at analytics work across a wide range of industries, problems, and solutions! Different posters will be available each day and a full listing of posters can be found on the mobile app. Award winners will be announced on April 18 after the last poster session has ended. This year's poster competition is sponsored by Purdue University and features a total of $10,000 in prizes! For more information on this year's poster competition, click here.
Edelman Gala & Banquet
Monday, 7-10pm
Adams Ballroom BCD
This celebration on Monday evening will honor the very best in advanced analytics and operations research, as we salute the 2023 finalists and announce the 2023 winner of the Franz Edelman Award. Winners of the INFORMS Prize, Daniel H. Wagner Prize, and UPS George D. Smith Prize will also be recognized. Attendance at the banquet is included for full conference registrants. Attendance at the banquet is included for full conference registrants. A number of tables close to the stage will be reserved for Edelman Committee members, judges, coaches, finalist teams, and sponsors. All other tables are available for open seating. Come celebrate with your colleagues!
What to wear
Dress during the day and for the Sunday receptions is business casual. For the Edelman Gala on Monday evening, the dress is semiformal, such as one would wear for fine restaurant dining (ex., jacket and tie or dress). We recommend that you check the weather online before traveling. In addition, hotel meeting rooms are often chilly, so plan to wear a sweater or light jacket. Learn more about what to expect from the weather.
INFORMS Center
This dynamic space is the hub for all of your 2023 INFORMS Analytics Conference activities. Meet INFORMS staff, check out INFORMS swag, network with fellow attendees, and make sure you are making the most of your INFORMS member benefits.
BYOWB (Bring Your Own Water Bottle)!
The low humidity in Colorado keeps the air dry, like the desert, so visitors need twice as much water as they would drink at home (Source: Visit Aurora). To help you combat the dryness, the Gaylord Rockies has filtered water stations in its meeting rooms and throughout the resort. Help INFORMS increase the conference's sustainability and decrease its carbon footprint!