Are you looking for a new career in data science, analytics, machine learning, or another related field? Open the door to new prospects at the in-person 2023 INFORMS Business Analytics Conference Career Fair! Participants can take advantage of dozens of opportunities to interview for positions with top organizations in both the public and private sectors. 
Note: You must be registered for the Business Analytics Conference to attend the in-person event.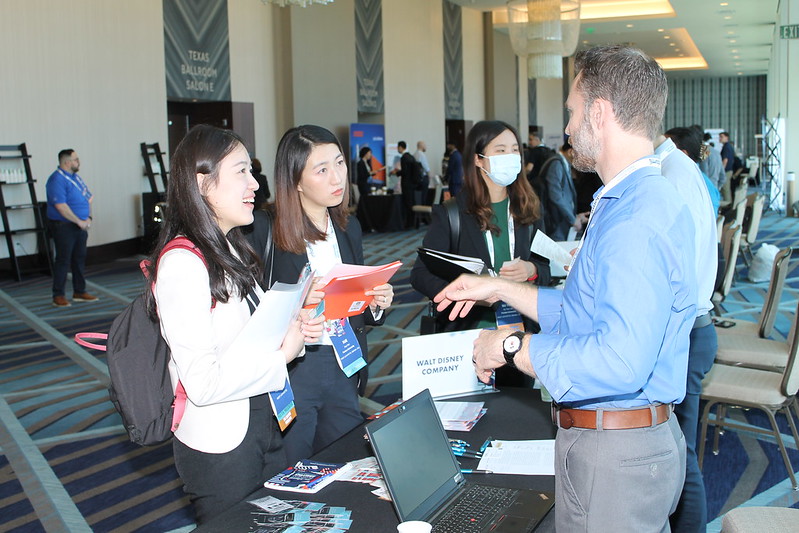 Networking Meet & Greet

Sunday, April 16, 11am–5pm
Juniper ABC
Gaylord Rockies Resort & Convention Center, Aurora, CO
Interviews:
Monday, April 17, 8am–5pm
Tuesday, April 18, 8am–4pm
Juniper BC
The event begins with the formal Career Fair from 11am to 5pm on Sunday, April 16. After employers and jobseekers have had a chance to network and exchange information, INFORMS will be holding two interview days on Monday, April 17, from 8am to 5pm and Tuesday, April 18, from 8am to 4pm.
If you plan on attending, please create a profile on the INFORMS Career Center and upload a current copy of your resume. Employers will be able to see these materials in advance of the Career Fair, and doing so increases your chances of being selected for an interview on Monday or Tuesday.
How to register:
As previously mentioned, you must register for the 2023 INFORMS Business Analytics Conference to attend the Career Fair in Aurora, Colorado. You can click here to register for the conference. Once you are registered to attend the Business Analytics Conference, be sure to create or update your INFORMS Career Center profile. Finally, select "Attend This Event" on the "Career Fair" tab on the Career Center site so participating employers can find you and possibly schedule interviews in advance.
Career Fair Experience
Attendees of the 2023 Career Fair in Colorado will be able to:
Gather information and make vital connections at the employer booths
View open jobs and connect with employers before the event
Learn about the companies and their opportunities by reviewing postings
Research the sites of the employers who participate
Upload their resume for the job openings that meet their qualifications
Increase their opportunity to schedule an interview by listing their resume on the INFORMS Career Center