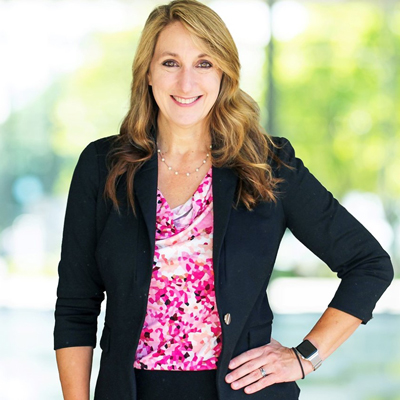 Beverly Wright
Beverly Wright, CAP
Head of Data Science,  Burtch Works
Dr. Beverly Wright has spent over 30 years leading and delivering data science and analytics through corporate, consulting, and academic experiences. She has served as executive, leader, educator, and advisor of data science and analytics teams to help provide solutions for solving complex business problems. 
As Head of Data Science at Burtch Works, Beverly provides guidance to a variety of businesses and to frame and solve critical issues using modeling and advanced analytics. She also serves as Director of Data Science for University of Georgia, Executive Education, where she builds, staffs, delivers, and evaluates programs targeted for executives.
Beverly gives back to her community through operating a nonprofit called TAG Data Science & Analytics – FOR GOOD Initiative, leveraging volunteers, data, tools, and other resources to tackle community challenges.  She also serves as Board Chair for TAG Data Science & Analytics, Board Member for Georgia Institute of Technology's Master of Science in Analytics program, and Neighborhood Nexus, President of the Analytics Society at INFORMS, and podcast host for TAG Data Talk.
Track: Analytics Certification (Brought to you by CAP)
Developing and Enhancing Characteristics of Excellent Analytics Professionals
Senior industry leaders continue to invest in data science, and the value data scientists and analytics professionals bring to the decision-making process. Further, more academic institutions across the country place heavy weight on their analytics programs and have geared up to offer interdisciplinary analytics degrees at multiple levels. Data scientists struggle to find ways to enhance their skills and remain relevant to their organizations. Learn from a 30-year analytics professional about the skills, characteristics, and capabilities hiring managers crave when seeking exceptional data science and analytics resources, plus suggestions and guidelines for enhancing your professional offerings.
Track: Analytics Certification (Brought to you by CAP)
Panel Discussion: Value of Certification in Data Science
Ever wonder how to make yourself stand out as an analytics professional? Educational programs are diverse, and hiring managers struggle to clearly understand the analytics professionals with quality and depth of experience and knowledge. Learn from this panel of analytics professionals about the pros and cons of certification, types of certifications, and ways to approach possible certification pursuits.
Panelist: Joe Cazier, CAP, Arizona State University
Panelist: Greg Zerr, CAP, Marathon Petroleum Corporation
Additional Workshops & Sessions
Demystifying the CAP® Exam Workshop
Limited Capacity – Pre-registration Required
Ever wonder how to make yourself stand out in the analytics and data science community? Maybe you've considered certification but aren't sure what that entails, the value it can bring, and how to go about the process. Join us to learn how to boost your analytics capabilities, and possibly advance your career by becoming a Certified Analytics Professional® with INFORMS.
This training session provides an overview of what to expect when pursuing CAP designation, ways to prepare, and how to leverage the certification once you've successfully earned CAP.
This workshop will resonate with individual contributors and senior-level managers from data science wishing to deepen their skills, as well as career transitioning professionals wishing to move to more targeted data science workflows.
Key takeaways include:
Describe the CAP program, elements, and history
Learn the process for becoming certified as a CAP
Discuss the skill domains needed for successfully obtaining CAP designation
Review materials and exercises relevant to the CAP exam