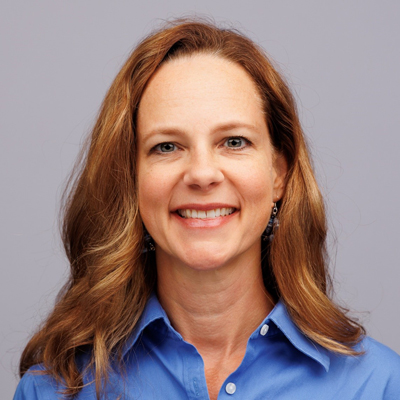 Erica Klampfl
Erica Klampfl
Global Director, Operations Analytics at Ford Motor Company
https://www.linkedin.com/in/erica-klampfl-7b2a71a/
Erica Klampfl leads the Global Operations Analytics team for Ford Motor Company, delivering AI/ML and advanced analytics to a variety of areas in the company including Quality, Material Cost, Purchasing, Product Development, Supply Chain, Manufacturing, Safety, and Reliability. Dr. Klampfl has a proven track record of driving business value and helping transform operations Ford through proactive, actionable, evidence-based decision making.
Previously, Dr. Klampfl was the Director of Greenfield Labs, where she launched a human-centered design organization tasked with building new products and services for Ford Smart Mobility. This builds on her prior role as the Global Mobility Solutions Manager at Ford, defining Ford's near, mid, and long-term mobility strategy that laid the groundwork for the Ford's Mobility initiative. Erica started her career at Ford in Research and Advanced Engineering working over a decade in developing and applying operations research and other analytics techniques to inform business strategy, strengthen environmental sustainability, and improve manufacturing efficiency.
She received a Ph.D. in Computational and Applied Mathematics from Rice University and has served on the Industrial and Operations Engineering Department advisory board at the University of Michigan, was Ford's industry advisor in Industrial Math at Michigan State University, was on the Board of Governors for the Institute for Mathematics and its Applications, and is a former mentor of Techstars Mobility Detroit, a start-up accelerator program.
Erica has been active in INFORMS for over 20 years, serving in a variety of roles such as INFORMS Analytics Conference Chair, twice as INFORMS Prize Committee Chair, as WORMS Jr VP of Meetings, on multiple committees, and chairing multiple tracks and sessions at both the Annual and Analytics conference, and is Ford's INFORMS roundtable representative. Additionally, she was the second-place winner of the 2014 INFORMS Innovative Applications in Analytics Award, twice a finalist for the INFORMS Daniel H. Wagner Prize, and her contributions were among those that supported Ford winning the 2013 INFORMS Prize.
Dr. Klampfl has dozens of external publications and awards including the ANNY Excellence in Analytics Award for Ford's Global Supply Chain Fitness Analytics initiative and the 2019 TRIO Achiever Award. She was recognized as a recipient of the 2015 Connected World Magazine's Women in M2M award for her efforts in helping push connected technologies forward to help Ford become a better corporate citizen and technology leader. She was also a finalist for the 2015 TU-Automotive Influencer of the year award, was featured in Automotive News, and appeared on Autoline. She is a frequent keynote speaker and panelist at global conferences, industry events, and media engagements, including the Consumer Electronics Show, Mobile World Congress, North American International Auto Show, and Techonomy. Her internal recognition includes the Henry Ford Technology Award, numerous Ford Technical Achievement Awards, Ford Global Diversity & Inclusion Summit Awards, several Trade Secrets, and over a dozen filed patents.
Erica has actively supported women in math, science, and technology over the past couple of decades, hosting workshops for women for careers in mathematics, speaking at numerous universities and conferences on career opportunities, supporting several Girls who Code sessions and co-hosting a Ford Kode with Klossy camp. She is an active member of the Women of Ford, GDI&A Steering Committee, a mentor, and advocate for women and underrepresented minorities.